The estimated reading time for this post is 152 seconds
As you may or may not know, I've returned to the learning game and am in week 2 of the 3rd course of my training in forensics rehabilitation counseling through George Washington University. Henceforth (!) I hope to be able to blog regularly over the next few months, but we'll see. Blogging takes time and attention…..and a topic.
This week the topic is basketball, well no, it's about relationships
Although not currently a player (I played "girl's half court" style of basketball in 7-8th grade!), I love to watch teamwork in action. At barely 5 foot 2, I clearly don't have the looonnng arms or legs to play basketball well. But I have the fantasy….I too can sink a 3 pointer from the arc.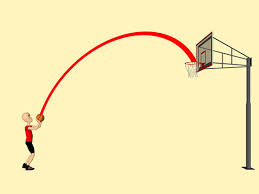 "A huge 3 pointer for star Amy Botkin"  As the crowd roars~
Okay, back to reality…..
North High Polar Bears Boys Basketball Team is Great!
Now at 12-1 (another great win over Carlisle at home court this Friday)! It's fun to watch these young guys play ball! They are winners! 7-0 in their conference. Off the court they are pretty special as well.
My position is that basketball players must exhibit incredible positive relationship building powers and be trustworthy to successfully get the team where it wants to go (on and off the court).
Bryce Miller wrote a story published in The Sunday Des Moines Register on January 12th about the North High Team team, and two weeks later on January 26th in follow-up that provided a great look into the school that my children all attended (My daughter Arin is a senior). I admire Miller's writing style. An excellent part of the story describes how North's Principal Vukovich highlights relationships are the key to the school's successes. (A project Arin worked on last year was to write about Vukovich….an idea generated by a great journalism teacher at North.)
BTW, it's just as fun and joyful to watch the Bear's Den student cheering section (that's a whole nother story about youthful ingenuity that promotes community and relationships!)
I call it the Big R ~ Relationships
Which leads me to briefly comment on the "Bubu situation" with college basketball player Bubu Palo. What will happen next on or off the court? I have my opinion…..and I am hopeful Iowa State University will do what is right. They have to, mainly for relationship purposes of the entire ISU community and beyond. Bubu (who I did like as a player) is back on the team (following an Iowa Supreme Court decision just on Friday), but not traveling with the Cyclones for their upcoming game at Texas. It is hard for me to believe a person can be a good team member on the court if s/he has seriously violated a relationship out in the community. That's it for my comment.
Please send your own!
_______
My professional rehabilitation counseling practice is focused on helping people find a place in the workforce.