The estimated reading time for this post is 167 seconds
An attorney who excels at cross examining an expert witness is thoroughly knowledgeable of the case. Think of the volume of information the attorney needs to absorb. All data that comes into the case has to be analyzed.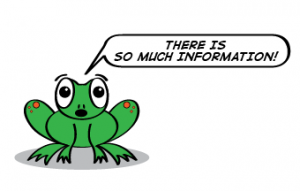 Using intuition and instinct to discover weak points in the witness' presentation, the attorney formulates and asks clear questions to elicit precise information in a fair and calm manner. This requires patience and and self-control, especially if you're working on the spot!
I've been a vocational expert witness during workers' compensation court proceedings about 12 times over the last 16 years. I have served in courtrooms (mostly conference rooms with a deputy commissioner presiding) with up to eight people present. For a copy of my most recent litigation history, please inquire.
It's important to be familiar with rough courtroom conditions, especially when on the stand.
I've experienced verbal assaults on my work, my credentials, my vocation, and even my personality by the opposing attorney. I learned a lot from prior mistakes but even more from recent successes.
I was the primary job placement specialist in my first court appearance many moons ago. The opposing attorney stabbed my body language…in an erroneous and made up way. I denied it and because there was nothing to see because human bodies speak for themselves, he undermined his credibility not mine. And I remember that.
A recent court case involved typical cross examination, starting out with repeating basic questions to get different responses from me…then the pressure. I used first-hand knowledge and communication skills to respond to his questions, remaining true to my convictions while expressing strong belief in my work.
Hopefully I revealed to everyone in the room that being confident, calm and polite is a respectful way to answer difficult questions (even personal attacks). The judge on this case was newly appointed. I don't know the decision nor have I reviewed the transcripts. These help to some degree.
My goal as an expert witness is to win over the people in the courtroom.
To prepare for cross, I think of all the factors that may arise on a case and memorize 5 to 7 main issues or circumstances, paying attention to what is most likely the heart of the matter, commonly being extent of occupational disability. I realize the cross examiner will try very hard to prove his or her theory of the case, while devaluing mine.
The opposing attorney wants to discredit me, and will piece away at any potential weakness in what I said or reported.
I rely on my expertise, research on disability and rehabilitation, objective evidence, direct placement experiences, the principles of ergonomics, and the provision of reasonable accommodation to help determine an individual's work potential.
I understand how worker profile changes may impact access to the labor market and wage earning capacity. I can respond creatively by highlighting the constructive and favorable strengths of how my work brings successful results.
I educate everyone in the courtroom about the scope of my practice and how it works when the individual agrees with my approach. Most importantly, I focus on matching people within their own world of work.
___________________
My professional rehabilitation counseling practice is focused on helping people participate in the world around them, particularly in their own world of work.