This summer while I was walking around Gray's Lake, I eaves dropped over a conversation two young women were having about tap water throughout the city. I was right behind them, ready to make a fast pass around.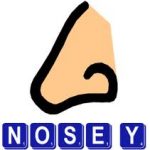 I'm not Gladys Kravitz all the time!
One thought Urbandale water was good and the other didn't. They agreed West Des Moines water tastes ucky.  One loved Chicago water (and I thought ewwww ucky, and the strange smell to boot).  Then their conversation turned to a cute guy jogging their way……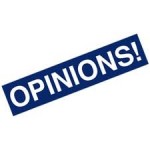 Clearly, people's opinions vary widely around one subject!
I don't think I will ever find a person who is adversarial to water – and specifically why water is important to a person. However, I, in my role as a vocational rehabilitation counselor, routinely find a person who is adversarial to my opinion regarding whether or not a person can return to work (over their stance that the same person is permanently and totally disabled.)
I've evaluated hundreds of people and I hold firm in my opinion that work is incredibly important to a person. Rarely have I not been able to identify work for a person. In that type of situation, the person's serious mental health condition (such as schizophrenia, major depression, bipolar disorder, or borderline personality disorder) comes into play more than the person's physical capacity.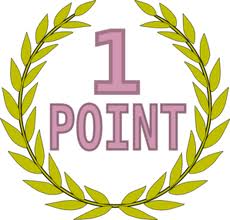 One point I'd like to make clear!
[And this isn't an opinion, it's just the truth:] It is easier to state that a person cannot work than to identify what a person can do for work.
"No, can't work." That's it.  "No" "Can't Do" "No Work is Available"  What a negative attitude.  Is it just too much work to find work for a person?
 VS
"Yes, you can work" And here's why, how and what the person can do! "Yes" "Can do" "I will help you!" This is a positive attitude! And it is a lot of work to find work for a person! That's what I'm trained to do! And I love it!
Please see my paper I wrote August 2013 titled (it's posted on my LinkedIn page)
WHAT FACTORS INFLUENCE RETURN-TO-WORK DURING A LITIGATED WORKERS COMPENSATION CLAIM?
Let me know what I can do to help you with your legal work regarding your client's return to work!
Vocational Resources Plus, LLC * lcpresourcesplus.com * 515-282-7753  * VocResources@gmail.com
___________________
 My professional rehabilitation counseling practice is focused on helping people participate in the world around them, particularly in their own world of work.