Reading Time:
4
minutes
I performed a self-assessment and wrote a paper titled "Self-Assessment of Competencies for Entry Level Health Educators" for the School Health course I took while attending Iowa State University in the fall of 1994.
Self Assessment
I remember typing my paper on a Power Mac and using a dot matrix printer! Remember how to carefully tear the sides off after you gently folded at the seam? I read my paper (it was yellowed!) scanned it in and recycled the paper (one of my purposes of blogging is to clear out my office of lots of paper!) I won't bore you with the entire paper, but here's the original cover page, the introduction and the conclusion: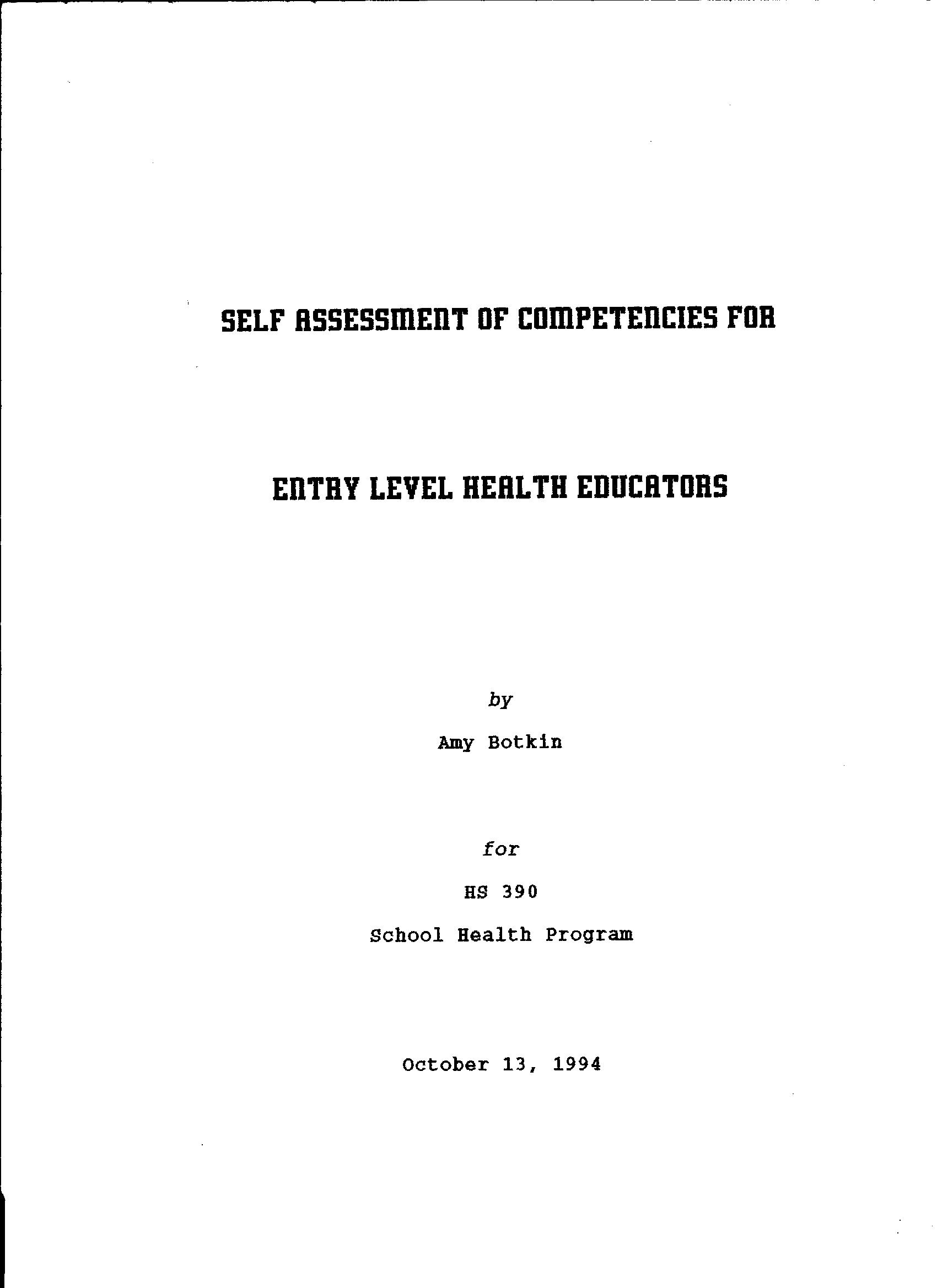 INTRODUCTION
I am a non-traditional student (if there is such a term) who has worked for 12+ years and made the move to return to school to fulfill a personal goal. Please keep in mind as you read my self-assessment that I have based many skills and competencies on activities I have performed in the past at the workplace.
I have been employed as a nurse's aide, a medical records clerk, an agricultural statistics gatherer, and a secretary for the State of Iowa. Currently, I am a medical transcriptionist and a placement specialist.
My position as a placement specialist has offered me many skills that can be related to a health educator. This position is for a rehabilitation consulting firm, and as a placement specialist, I work with individuals who have been injured on the job and are now receiving workers' compensation benefits. My objectives involve offering the client job seeking skills training to return them to meaningful employment as outlined by their personal goals and health history. My education nursing school, secretarial science, liberal arts and community health education. I have many credits!
The paper then focused on how my skills / competencies (including those I would need to acquire) and related life experiences help in the following areas:
Assessing Individual and Community Needs for Health Education
Planning, Implementing and Evaluating Health Education Programs
Acting as a Resource Person in Health Education
Communicating Health and Health Education Needs, Concerns and Resources.
And the … last page … the CONCLUSION
This self-assessment is an excellent tool to use when identifying your strengths and weaker areas of professionalism and room for growth. I put a lot of work into this assessment, as it let me seriously look at why I took various courses and which ones pertain to my future as a health educator. This assessment will help me compile an up-to-date resume, and also gives me a tool which I can use when interviewing for a job.
Although I feel I have many useful skills, I need to refine many of them. With the incorporation of all the knowledge I have gained through my community health education major, I am VERY MUCH looking forward to finding a position where I can utilize all my skills and competencies.
The professor, Dr. Frank E. Shabel, made comments in red ink throughout the assessment, and on the last page of the paper he wrote: Amy, This is the most thorough assessment I have had in two years. You have gained much through the process. Save a copy for future employers. A+ 35/35 4 pages? (Note it need have only been 4 pages, but mine was 9…typical me.)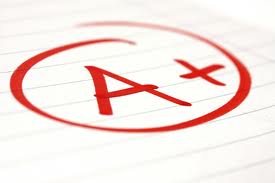 The paper is a blast from the past and I see that I did a pretty good job of doing what I said I needed to do! That being to utilize and develop the skills and competencies I wrote about in the fall of 1994! And very importantly, since then, I focused in on developing my assessment skills.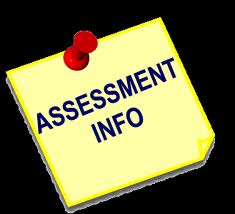 An assessment is the estimation of the quality or ability of something or someone. It is imperative to gather complete, reliable and valid information from the person who is the recipient of an assessment.
I perform vocational assessments, transferable skills assessments, job assessments, educational assessments, employability assessments, job seeking skills assessments, job search assessments, labor market assessments, educational / training assessments, small business assessments, independent living assessments, life care planning assessments, motivational assessments, occupational health assessments, plus more!

If you'd like to learn more about my vocational assessments, or any of the other many assessments available, and how I focus on individual while keeping uniqueness in mind, give me a call at 515-282-7753. You can also find documents for download and click on the sample vocational assessment link. I'm happy to help assess your client's assessment needs!
___________________
My professional rehabilitation counseling practice is focused on helping people participate in the world around them, particularly in their own world of work.