Reading Time:
4
minutes
My work is helpful during litigation following an injury or condition that leads to disability. In any type of litigation, if the disability or limitation is significant, more than likely there will be questions about work and future earnings. In fact, a multitude of questions will arise as the case develops. As a well-trained and open minded vocational expert, I love to answer (and come up with) questions!
Do you have questions regarding a person's future in the workforce?
I'd love to find your answers!
Solid and detailed answers will describe employment related issues relevant in workers' compensation, wrongful death, medical malpractice cases, personal injury, family law and many other areas of civil litigation.
It is important to quantify the loss, but how about going further to qualify it and define the best course of action to remedy it? Let's characterize what is really going on by providing the facts, then finding help in the best places and describing everything in detail! Keep in mind, I pay particular attention to rehabilitation, health and safety!
Questions involve a multi-layer approach & so do Answers!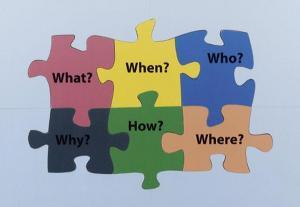 What, Who, How? Where, Why, When?
Start with concrete observations (What):
Continue on to the specific people involved (Who):
Move to understanding (How):
Describe the locality and environmental issues (Where):
Step out on a limb of interpretation (Why):
Specify timelines and approaches that make sense (When):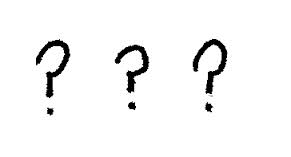 I know, I know, as an attorney you don't like to ask questions that you don't have the answer to! But you need the facts backed up by an expert, like me!
These are randomly generated great questions! Remember, your answer will be multi-layered!
What occupation(s) is this person qualified to do?
Is this person employable? Where?
What is the outlook for certain occupations over the next 5 years? 10 years? etc.
What are transferable skills and how are they applied?
What are this person's key transferable skills? How in demand are they?
How many jobs has this person held? Is that "normal"?
What did the person's job involve? (Is there a need for job description and/or job analysis?)
What was the real reason for termination? Why did it happen?
Why has the worker not found employment?
Is the job search reasonable and effective? How can you be sure?
Is the quality of the job search material (eg: resume and cover letter) effective? How?
Are there specific criteria when targeting key occupations? If so, what are they?
How long does a job search take in a particular field? Why?
Why is motivation a factor in a job seeker's vocational goal?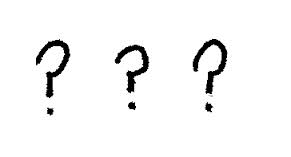 Is this person motivated to find work? How is that so?
How is a person's employability assessed?
Are there places this person could work? How does one connect to that type of work?
Has this person sustained any career damage? How?
Are job seeking skills critical to the job search? Why?
What barriers influence this person's hireability? employability? placeability? *Key Placement Factors*
What factors influence compensation and/or earnings?
What vocational services are available to assist with return to employment?
Why is this person underemployed? Will retraining for a different occupation help? How?
What are Soft Skills? (See Soft Skills Matrix) Does this person have many?
What motivates this person to work? (See Motivational Assessments)
What is the wage range for a particular occupation (or field/grouping of jobs?)
What are the statistics reporting in on this particular job?
What resources are useful for a job seeker?
Is the work physical demanding? How so?
Are there ergonomic issues in regards to this work? What are they?
What assistive technology or work tools would allow the work to be performed differently?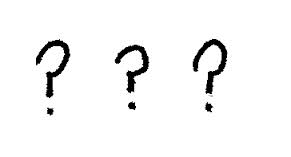 What markets employ this vocation? Is it viable?
What is the effect on smoking and pain? Or to overall injury recovery? Why?
Is age discrimination occurring? Why is this?
Is this person's mobility in the workforce good or not good? Why?
What accommodations are available for work? How are they accessed?
What are the job requirements or essential functions of this work?
Does the work environment affect productivity? How?
What does this person's future employment outlook look like?
Has this person sustained any career damage? How?
What is this person's earning capacity? How is that calculated?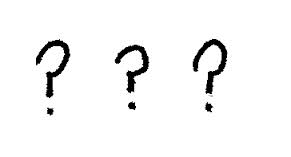 Just one more question…
Why not call me ~ Amy ~ at 515-778-0634 or email me at amyebotkin@lcpresourcesplus.com for help?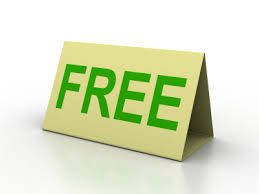 Free 15 minute consultation offering!
If you have questions on a case that have anything to do with work and serious disability, you need solid and detailed information to base your decisions! Additionally, life care planning that encompasses forensic vocational rehabilitation consulting is a unique concept. It offers you, the judge and jury with information guaranteed to help your litigated case move along.
Thank you for reading! Can you tell I like questions AND question marks?
If I could help you help your clients, please let me know! Contact me at 515-778-0634 or amyebotkin@lcpresourcesplus.com. Thank you for reading.
___________________
My professional consulting practice focuses on helping attorneys help their clients with civil litigation matters.