Reading Time:
4
minutes
Back when I wrote the I Changed My Mind post, I started to blog about my brother Steven John Patrick Henry Murphy Fred George John Prochnow. Okay, aka Steven, Steve or even SJP. My brother Steve loved the 4th of July. He sure loved the holiday activities and the fireworks!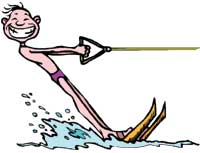 Water skiing was one of Steven's favorite summer-time activities!
Steven was a member of the Iowa Falls Ski Club for many summers. I was too for a time! The team practiced and showed off in front of people driving along the river bend, or walking across swinging bridge, or boating, or hanging out at Foster Park. Along the Iowa River you never know who you'll see!
The big ski show is on the 4th during the annual River Bend Rally Celebration. For the show one year, Steve dressed up as a clown (over swim trunks), hit the ramp, and sailed through a ring of fire! The crowd roared!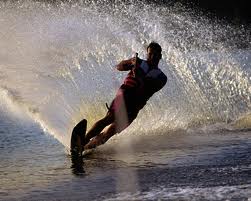 Steven was into extreme sports. A daredevil to the bone.
Iowa Falls is nestled on the borders of the beautiful Iowa River in north central Iowa. The river, the cliffs, and the parks along the river have given Iowa Falls the well-deserved nickname, "The Scenic City."
It's fun to re-explore "The Scenic City". A few years back, old high school friends partied together for our class reunion. Isn't it interesting how some people just never change? Isn't it interesting to learn about your high school friends careers? Isn't it sad to learn when one dies?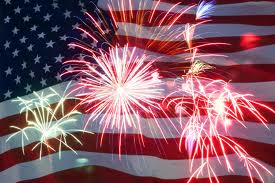 The 4th of July was Steve's favorite holiday
On July 17 of this year, 2023, Steven would've turned 61. I wonder how he would've changed? I believe he'd still be happily married, and a father to several children and a variety of pets.
He'd still be riding his motorcycle and enjoying the sun. He'd still be working at Disney World. He'd still be the wild and crazy daredevil loving man. But that's not reality as he died in a motorcycle accident late at night on October 24, 1998.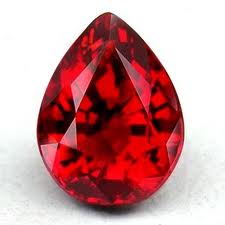 July's birthstone is the ruby, which calls to mind thoughts of love and passion.
I miss him tremendously. He started his career at Disney World outside wearing a tee shirt and shorts in Epcot's World Showcase. His land was Canada. I love this relaxing and scenic area of Disney World, centered around a reflective lagoon. There are eleven countries represented in unique cultural fashion, and the food!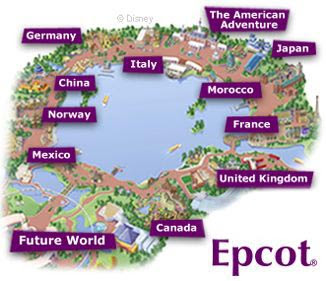 Steve would brag and say "I live in Florida and work in Canada."
He later landed an executive job where he wore a dress shirt, pants and a tie (often with Mickey on it…and he's buried in a Mickey Mouse tie) to the office every day.
I am so proud of how he progressed at Disney World. Before he died, he was working in career training and development. I remember my last telephone conversation with him where he was telling me about his work and his job was to help fellow employees of Disney progress in their careers!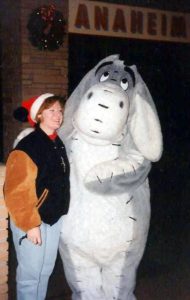 Amy & Eeoyre! I felt so special!
Here I am at Disney World when in December of 1997. I flew down to Fort Lauderdale for a work-related training when I started my employment with Interim Personnel the year before he died.
In this photo, I'm wearing my brother's Mickey Mouse coat and his Mickey Mouse Santa hat (which I still have) and posing with my good friend Eeoyre!
It was always great to go to Disney for free because he and his wife Shereen both worked there! I never even had to wait in a line, and could get in quickly through the employee entrance gates.
Maybe more on SJP in a future post. Love you bro! Hello my attorney reader! I can help you with a case that will benefit by highlighting your client's vocational history! Thanks for reading and thinking of me. Why wait to place me into action?
Contact me, my attorney reader, at 515-778-0634 or vocresources@gmail.com and let me share my writing talents and my consulting expertise with you! Thank you for reading my post.
___________________
My professional consulting practice focuses on helping attorneys help their clients with civil litigation matters.