Reading Time:
3
minutes
I consider the individual as the client, and the business entity (for example; an employer, a service provider, or a law firm) as the customer. In the case of providing job placement services, the client typically is a person who has already worked for a number of years in the workforce and is now on a path looking for new work opportunities that the person can do and wants to do.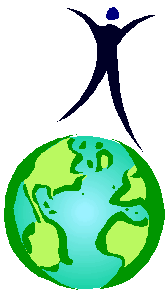 Matching People With Their World of Work
My philosophy regarding placement is to individualize services to match the job seeker within his or her own world of work. Although we all comprise the working world, we each have our own niche that can be as far and wide or narrow and slim as our talent can go.
I focus in on which job search tools the placement client can use to benefit their own natural style of communication. Being able to describe yourself in a way that answers questions during an interview while showing your personality is valuable.
Understanding your transferable skills and where you can apply them in many different settings and situations (and make $$$ to boot!) is instrumental during job placement. Believe in yourself first, and then build a market profile of yourself. And start the sale!
It's a matter of expression to picture your skills as valuable, marketable and on sale to the best buyer!
On the consulting side of my business, I have services available for the customer. One such service is job analysis. A job analysis is a process to identify and determine in detail the particular functional duties and requirements and the relative importance of them for a given job. An important concept of a job analysis is that the analysis is conducted of the job, not the person.
While job analysis data may be collected from incumbents through interviews or questionnaires, the product of the analysis is a description or specifications of the job, and again, not a description of the person.
Don't describe me, describe my job!
A job analysis that includes accommodation options has helped when the client is already an employee (and has an illness or injury leading to questions about ability to do the job) and a decision needs to made whether the best option is to retain or release the employee from permanent employment.
Judgments are made using data collected regarding the job and / or a variety of jobs with similar components. And then I can provide expert testimony based on the data and my opinion of the person's place within his or her own working world.
I treat customers and clients equally and promise to serve all people to the best of my ability.
Call me, Amy, at 515-778-0634 or email vocresources@gmail.com should you want me to help you with your clients. I have a plethora of other services to help you help your client!
Btw, this post was originally written and posted over 10 years ago! With some updates, it's good to go again and I thank you for reading!
___________________
My professional consulting practice focuses on helping attorneys help their clients with civil litigation matters.