Reading Time:
3
minutes
I've written about my fondness for Eeyore and want you to know I'm a bit attached to Gopher as well, especially when he comes to the rescue! You've heard the story when Pooh eats too much honey (honey is often on Pooh's mind) at Rabbit's place, gets rotund, and subsequently gets stuck in Rabbit's front door.
Rabbit is not happy and help is needed! Gopher recommends using dynamite, and he's an expert with that subject, but Pooh isn't so hot on the idea. If dynamite was needed, Gopher was ready for the rescue!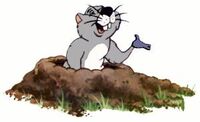 Popping out, Gopher exclaims "Somebody call for an expert?!"
After thinking it through, Pooh, with assistance from his friendly team, realizes how to get unstuck. He agrees with Christopher Robin's recommendations to patiently wait until he gets thin.
Time passes, and it works (he gets thin!), however, he still needs a good jolt to move through the door. The team is successful and Pooh ends up in a happy place filled with honey!
Honey! Yummy! Yummy!
I hope you appreciate this Pooh story. I do. When called, I too, will use my expertise to help you and your team out in complex cases. I'll answer like Gopher but I am not an expert in dynamite, I am in forensic rehabilitation consulting.
Several years ago, I made an executive decision to study forensic rehabilitation counseling at George Washington University. I started the post-graduate level educational on-line program on April 15, 2013 and graduated on August 15, 2014.
The coursework taught me more about courtroom testimony and how to function more effectively, efficiently and confidently within the legal system. I gained valuable insight into personal injury, medical malpractice, marital dissolution, product liability, and catastrophic injury cases.
A good expert has more than expertise that you can appreciate! It's important for me to stand up under questioning. I believe in ways to view intimidation, commit to my opinion, and stay within my area of expertise.
Thankfully, all my training including my background in Community Health Education helps me to help you!
I strive to educate others in a clear manner and to explain a complex subject to a lay audience in simple terms.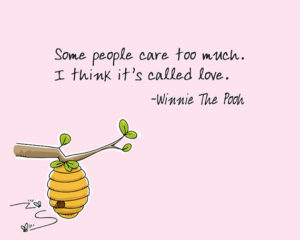 I love my career and deeply care for my work. Guess what else? A good expert like me cares. There's plenty of satisfying work to accomplish and life constantly moves forward at a really swift pace. It's important for me to not slow down until the time is right to slow down! I work hard for my customers, for myself and for my family!
When labeled "a firecracker" by a classmate during our 15th year high school class reunion, I had to look up what that meant!
Attorneys think differently than counselors. I believe it's beneficial for lawyers and experts to spend time getting to know each other.
So, please let's spend a little quality time together before we meet in a courtroom! It will truly prove beneficial.
You'll find I'm a genuine person who truly cares about serving as an expert in the field. I'm ready, willing and able to offer my voice to help you help your client.
Give me, Amy Botkin, a call at 515-778-0634 or email me at amyebotkin@lcpresourcesplus.com to start a discussion about your case. I'm here to help you help your client!
Thank you for reading!
___________________
My professional consulting practice focuses on helping attorneys help their clients with civil litigation matters.