The estimated reading time for this post is 64 seconds
I just scanned and cropped this picture in and wanted to share it!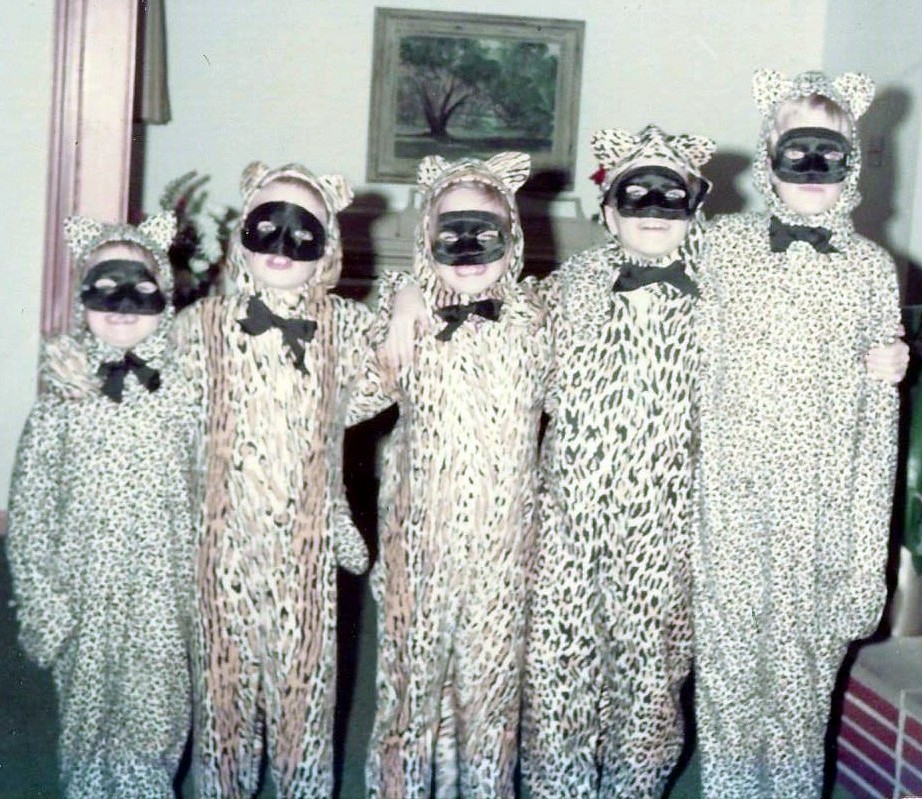 Prochnow Halloween Fun 1969!
From right to left, Julie (not wanting to have too much fun); Michael (messed up on his paws….although he's the only unique patterned cat); Janice; Steven; and Amy…me! Let's hit Cottrell Avenue and beyond…
I'm thinking (but will verify) cuz I am missing a front tooth or two, that I'm 6 or so. [Yes, mother verified!] Mom said she had nothing to do but create these cat costumes…..right! With 5 kids ages 6, 7, 8, 9 & 10! They had semi-removable feet sewed in and nice thick tails, you can see Janices' hanging between her legs! I actually wore my costume out over the years!
The picture was taken in our living room in Iowa Falls. The piano is still there (I took piano lessons from Ms. Schweiger!), and of course the fireplace to the right, but it's been redone! The house on Cottrell is very nice.
This was 1969….do you remember trick or treating when you were young? I sure know my mom and dad didn't come with us! Thank you mom! You are very skilled and talented!  Your sewing machine was sure busy during our growing up years!
Have a Safe and Scary Halloween!