Reading Time:
4
minutes
In the summer of 1994 I took a course called Death as Part of Living. The ISU course was held at the DMACC campus in Ankeny Iowa. Our class often met outside, which was really nice. I also remember taking the class with Chris Fehn, who would go on to join the rock group Slipknot and play drums as #3, Mr. Picklenose.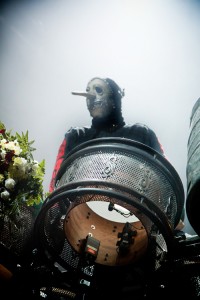 Chris Fehn at Allstate Arena in 2009
In the class we made genograms. According to good ole Wikipedia: "A genogram is a pictorial display of a person's family relationships and medical history. It goes beyond a traditional family tree allowing the user to visualize hereditary patterns and psychological factors that punctuate relationships.It can be used to identify repetitive patterns of behavior and to recognize hereditary tendencies. "

A genogram is created with simple symbols representing the gender, with various lines to illustrate family relationships.
Some genogram users also put circles around members who live in the same living spaces. Genograms can be prepared by using a complex word processor, or a computer drawing program. There are also computer programs that are custom designed for genograms. In class, we hand drew ours, and I still have mine.
It was really helpful to just think about members of my family, and gather more information from my parents. Ann & Dick's firstborn son died in infancy. Jump forward….my parents have been married for over 50 years (married September 3, 1955.). They are ages 74 & 78…. I have 3 brothers and two sisters, all close in age. Here we be:
Richard ~ born in 1956, died 4 days later
Julie ~ born in January 1959
Michael ~ born in March 1960
Janice ~ born in April 1961
Steven ~ born in July 1962
Amy (that'd be me) ~ born in September 1963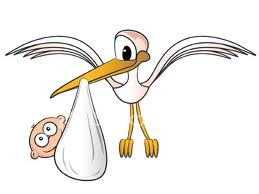 You Again!?
~ Ann and Dick Prochnow were busy ~
This closeness in age allowed our family to be involved in a wide variety of activities, some of which we did together and some apart. One example, each summer we took a two week vacation and traveled by station wagon around the United States. I remember South Dakota, Colorado, California, even Mexico and Canada….visiting many incredible places! Thank you mom and dad for these growing up experiences!
Our family togetherness instilled strong bonding, plenty of compromise, and of course, plenty of down and dirty drag out fights. Ahh, the memories. My family of orientation taught me how different personalities can be. And you can say that again with my brothers and sisters….Totally Different!

Totally Different Peas in Our Family Pea Pod!
I want to share with you my brother Steven died at age 35 in a motorcycle accident. When I took this class, he was alive and living his life to its fullest. I'll write more about my bro next week.
Sometimes I worry about my parent's deaths, or my husband's, or heaven help me, one of my children. But I have to stop and remind myself that death is part of living. My friend Becky Tjaden is on her death bed. Becky served as my "surrogate golf mother." Because my mom had 3 daughters to golf with, when it came time to participate in daughter/mother golf tournaments, I was luckily passed on to Becky. She was a great teacher of golf for me. I still have the Daisy putter she gave me.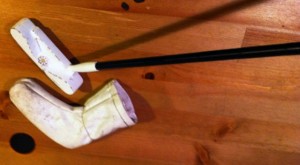 I Always Think of Becky When I Putt!
I see death as a way to have a renewed relationship ~ with yourself, another human, and God. To me, death is change, and if you're prepared, the best change you'll ever experience! So those you leave on Earth know you're where you've been heading throughout your lifetime!
I came across a beautiful paper by someone who agrees, that being Olive Jones. Here's a link to what Olive wrote titled No Death Just Change by Olive Jones.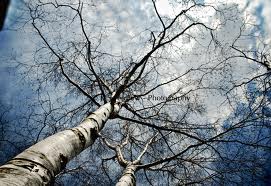 Death is what makes life precious…
Yesterday was Easter. I hope you had a blessed and Happy Easter along with a great time. We did here. Mom and dad, Julie, Mike and Myra and Ryanne, all my children (Nick, Jake and Arin) and Jake's girlfriend. All during Lent we have a special time to think about death as part of living. And now into the Easter Season, we have a special time to really start living. Enjoy and respect all life!
___________________
My professional rehabilitation counseling practice is focused on helping people participate in the world around them, particularly in their own world of work.