Reading Time:
4
minutes
Been on the links yet? If not, hopefully very soon! I enjoy golfing and teeing off is my favorite part (not that the ball goes much more than 100 yards or so). I just really like it when my ball flies high and straight!
It makes it much easier to smack the ball into the air if the tee is adjusted in the ground just right, not too high or low. Read: Maximize your efficiency either long distance or not as long depending on the goal.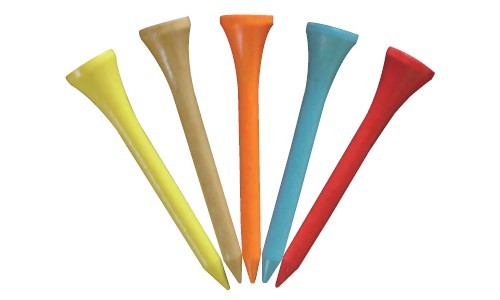 Place the tee in the ground at the right height!
However, teeing up may not be such a good thing, especially when not on the golf course. Off the course, a tee up is a phrase to transition to introduce your verbal message. It's a style of communication that's often used to soften what's coming, obscure meaning and, at times, "signal that bad news or dishonesty" is on the horizon.
Have you noticed that often, those who are known to lie or bend the truth the most are the ones who say "to be perfectly honest" the most? At least that has been true in my personal experience. If a person has to announce their honesty before they speak, maybe they aren't always truthful.
Sure, I use tee-ups and I am very conscientious of it. I catch myself and reiterate in my mind how I feel when I use them. A tee-up can be impolite and can also draw less attention to what you really need to say. When I hear others use a tee-up phrase it makes me think about how they're communicating and what may be motivating their behavior or thought.
When a tee-up is used to preface a neutral statement, it can potentially appear to make the speaker sound formal, conscientious, or sophisticated. When used before a negative statement, a tee-up can be condescending.
"Don't take this the wrong way, but all in all" they signal a weakness in communication. Whether you mean it or not, tee-ups make a listener shut down. The best way to circumvent that is for the speaker to stop using tee-ups whenever possible.
Other examples of a tee-up phrase are, "To tell you the truth", "To be perfectly honest", "I hate to be the one to tell you this, but" ,"Believe it or not" , and "I hear what you're saying." How about this one, "Don't take this the wrong way!" What are we really saying when we use this phrases? Not much.
My personal favorite is "without a shadow of a doubt". I'm not really sure if that's a tee up but I said it the other day to Randy when we were in some sort of philosophical discussion. (Get the picture?)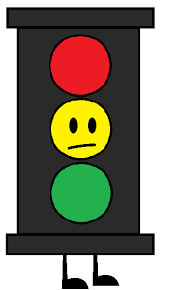 Proceed with caution when you hear a tee-up!
There are various reasons for communicating this way. These "tee-ups" are a good way to lie, because it softens the blow a bit by distancing you on an emotional level. The bottom line is when a person uses a tee-up it almost always has to do with emotions.
Tee-ups are yellow lights. If you are about to utter one, slow down. Proceed with caution. Think about what you are about to say or write. And put your communication in the right context from the beginning! You may find this related Wall Street Journal article of interest, It's titled Why Verbal Tee-Ups Like 'To Be Honest' Often Signal Insincerity and can be found at: online.wsj.com/news/articles/
"But then again", a tee-up may make it easier to say something difficult or buy a few extra seconds to collect your next thought. "Yet all in all", they can become communication habits that waste time. The person who you are talking to can get stuck on the tee-up and not listen nearly as well as you had well-intended. If you really have something serious to talk about, it will help to use your body language and tone of voice efficiently.
"Okay, don't freak out, but" if you are feeling a need to use tee-ups a lot, perhaps you're saying too many unpleasant things to or about other people. Sometimes, the shiny feather (fletching) on an arrow can distract you from the barb; often, it just makes it hurt more. More likely than not, your message will miss the ultimate target.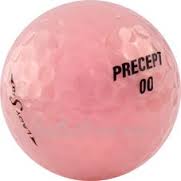 I use this kind of ball! Precept: Noun: a general rule intended to regulate behavior or thought.
If you whiff on the first shot, you can tee-up again, but you have to count the stroke and you'll need to work harder on your game! Ill think of my precept golf balls next time I use a tee-up (or whiff) and will then try to regulate my behavior or thought. The greatest precept is continual awareness. Do you want to do the same? Or would you rather just go golfing with me?
P.S. Congrats Mark Calcavecchia, winner of our 2015 Principal Charity Classic!
Let me know what I can do to help you in a litigated matter involving work and disability. As far as golf, I really can't help you there much other than to simply motivate you to have fun and don't worry about whiffing….we all do it! Don't get all emotional about it!
___________________
My professional rehabilitation counseling practice is focused on helping people participate in the world around them, particularly in their own world of work.