Reading Time:
3
minutes
Original post date: April 28, 2015
Thank you for congratulating Randy, news writer Mike! In thinking about it, all in all it's a pretty cool deal! Last week he kinda had enough with being the celebrity (ha ha ha!) Randy was in the newspaper, on television news, in various internet stories, and on a digital billboard or two in town! Read on!
Below is the story written by Mike Wellman 9:35 a.m. CDT April 17, 2015 in the Des Moines Register, ~ Scavo teacher is tops in alternative ed
Smile Silly : \
Scavo Alternative High School teacher Randy Botkin was named the 2015 Iowa Association of Alternative Education (IAAE) educator of the year.
Botkin has worked in the Des Moines Public Schools system for 22 years, all of them in an alternative school setting.
"I had the pleasure to work alongside Randy as a teacher at Scavo from 2000 to 2003,"Scavo principal Rich Blonigan said in nominating Botkin for the award, "and now again as principal. During my time as a colleague, Randy has exemplified what it means to be a teacher in an alternative setting. Randy has great rapport with students and families. He has the ability to connect with his students and motivate them to do their best."
Botkin received the award at the IAAE annual conference April 9-10 in Davenport.
The educator of the year is presented to an alternative educator who is making a significant contribution to alternative education in Iowa. This award honors one individual each year.
Botkin's award comes on the heels of last year's induction of longtime Scavo teacher Steve Peters into the IAAE Hall of Fame.
Des Moines' alternative school program dates back to 1968 when the Greater Des Moines Education Center opened on Forest Avenue. The center moved one year later to the city's north side.
In 1972, a second alternative school opened on the south side. That facility, Alternative South, was renamed for former principal Vincent C. Scavo in 1995.
Scavo has moved to a few locations since then and in January it moved a renovated space at Central Campus that includes on-site services like a medical and dental clinic, counseling and food pantry.
***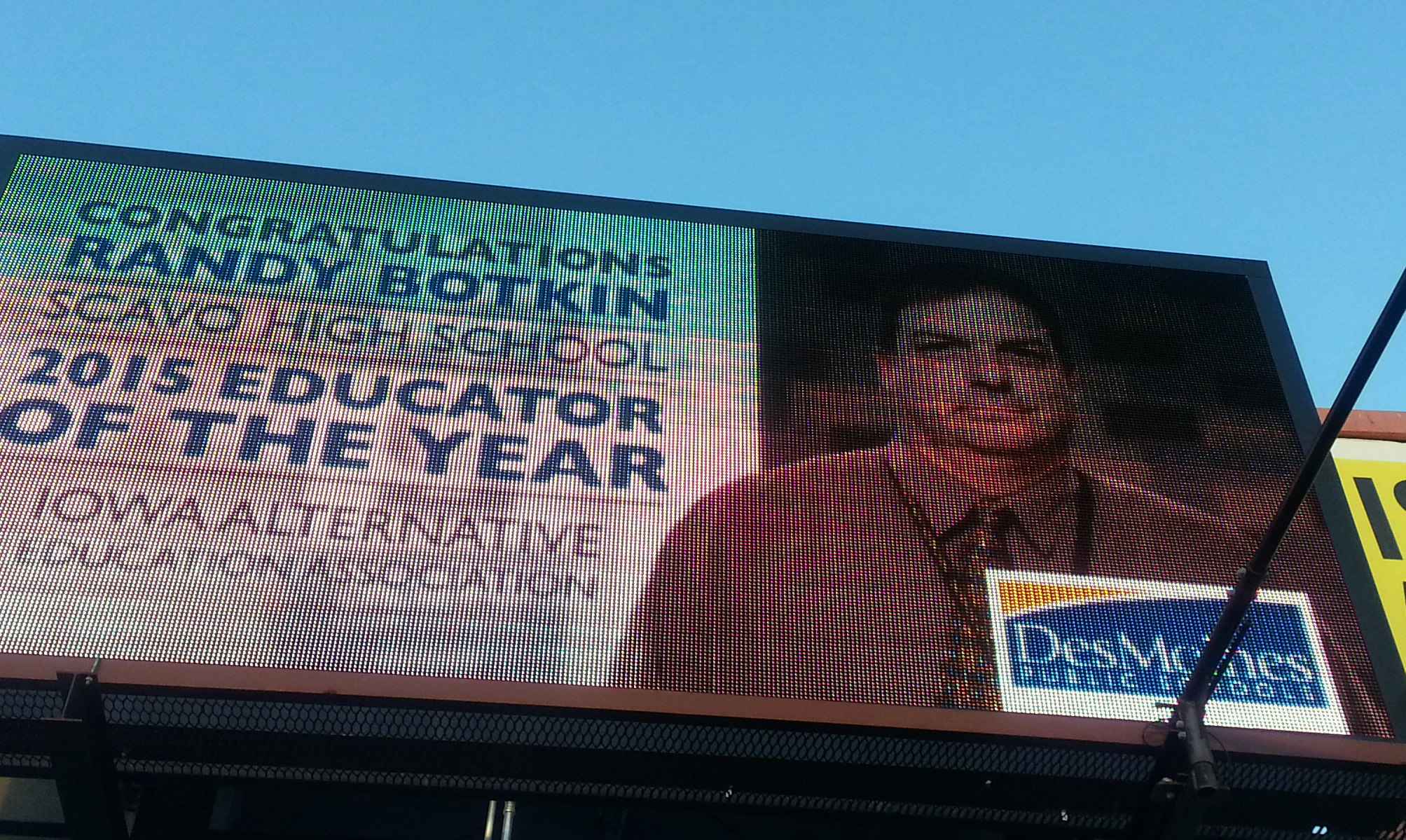 Watching this digital billboard was so exciting!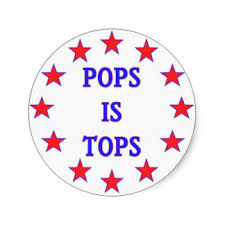 Arin our beauty, likes to call her dad "Pops" Pops is Truly Tops!
Be sure to thank your own dad (or husband/spouse/partner) for their hard work! And especially thank the teachers in your community. FYI: Teacher Appreciation Week is celebrated during the first full week of May each year.
I hope your legal work is going well. Let me know how I might help with a personal injury or workers' compensation case that would benefit from vocational consulting or life care planning! As well, I can help answer vocationally related questions on a divorce case.
Contact me at 515-778-0634 or amyebotkin@lcpresourcesplus.com
Thank you for reading this post. I have written many more for your reading pleasure!
___________________
My professional rehabilitation counseling practice is focused on helping people participate in the world around them, particularly in their own world of work.