Reading Time:
3
minutes
Randall Botkin wins The IAAE Educator of the Year Award!
~ Educator of the Year ~ The Educator of the Year is presented annually to the alternative educator who is making a significant contribution to alternative education in Iowa. This award will honor one individual each year who is making an outstanding contribution to his/her students, school and community. Any alternative education teacher, supervisor, administrator, or counselor may be nominated.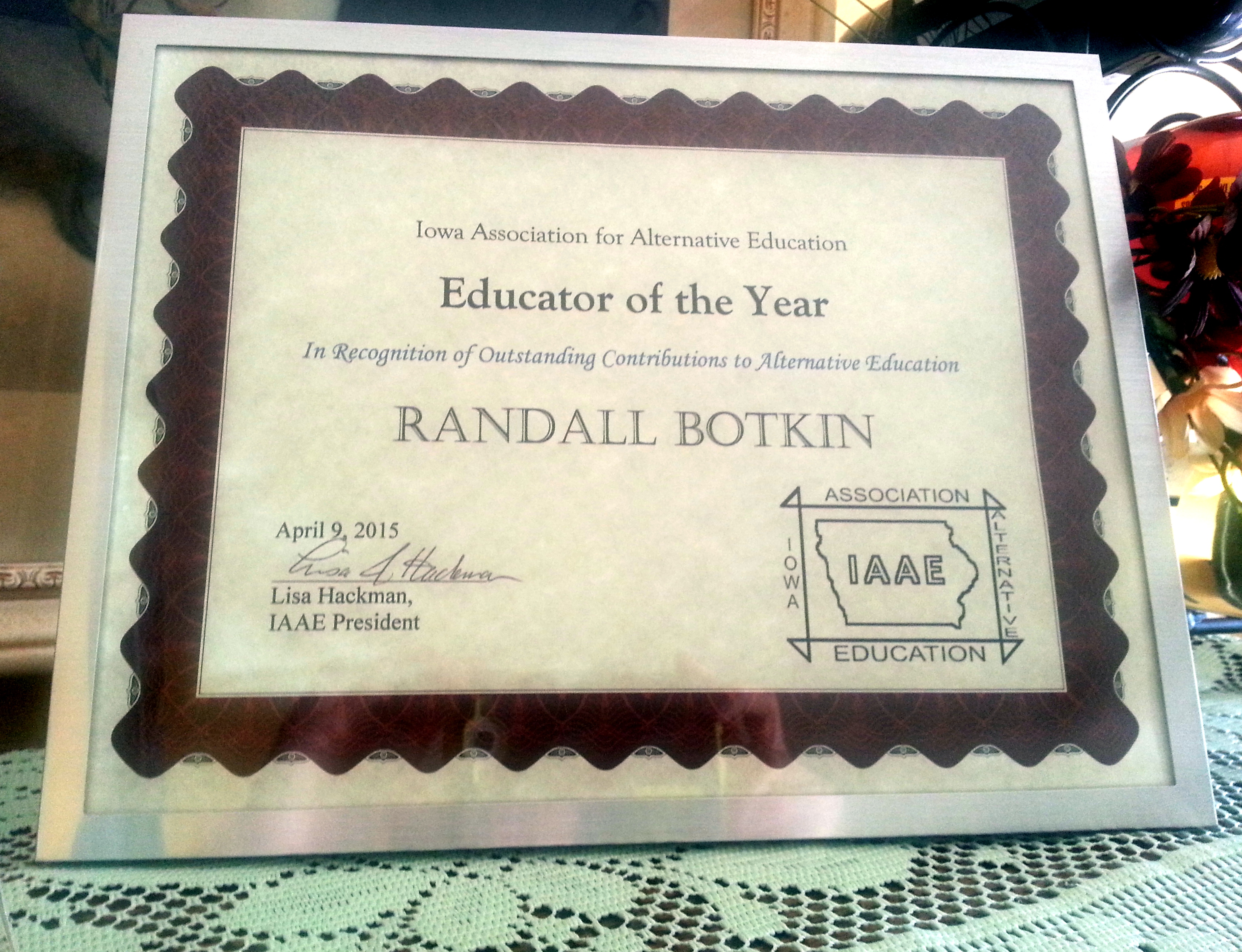 Randy has taught in the Des Moines Public System for 22 years!
Here's some of the good words from his nomination letters:
During my time as a colleague Randy has exemplified what it means to be a teacher in an alternative setting.
Randy has great rapport with students and families.
He has the ability to connect with his students and motivate them to do their best.
Over the 22 years of his teaching career he has been a major influence in the lives of students in Des Moines.
Randy has taught all subject areas and grade levels as a special education teacher to courses such as cooking, parenting and woodshop.
His background and work ethic support a learning environment that all students can learn and achieve at high levels.
~ Richard Blonigan, Principal, Scavo High School. Rich has worked with Randy from 2000-2003 in a teaching role and is currently the high school's principal.
Here's more!:
Randy is a humble man, but the work he does is amazing.
Randy never gave up on any student.
He always encouraged and engaged and graduated most of them. He worked with the student who have the "worst" behavior in Des Moines.
Randy is the first person to volunteer and support staff and students.
The work we do is difficult, but Randy never lets it get him down.
He is consistent and positive in the face of any potential obstacle.
~ Randi Oleson, Principal – District Wide Programs, Des Moines Public Schools, written March 31, 2015. Randi worked directly with Randy for 9 years.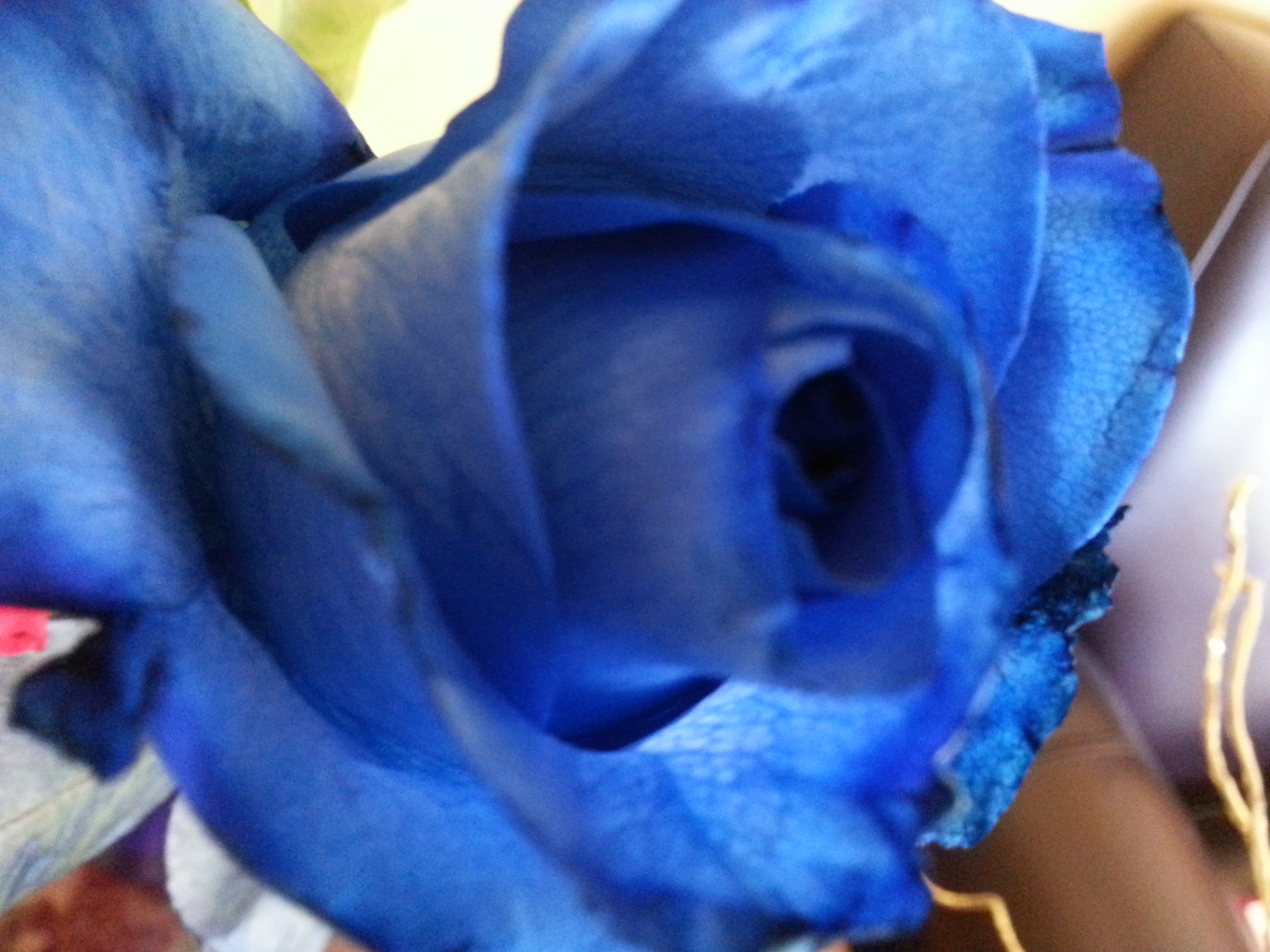 To A Favorite Educator!
If you recall, I let you know I was saving a secret. Well, now's the time to share more good news! This January 2015, Randy accepted the position of transition coordinator for Scavo High School (he'll continue to teach as well.)
With his expertise (ahh, he still needs to take courses through Drake), skills and most importantly knowledge of our educational system (and his love for his career), he will assist me with life care plans that involve school age children and those who are transitioning on into adulthood and into the workforce!
More to come, but here's Mr. B in action (yes this shot is staged) and was taken over winter break on 1/2/15 in his new classroom at Central Campus!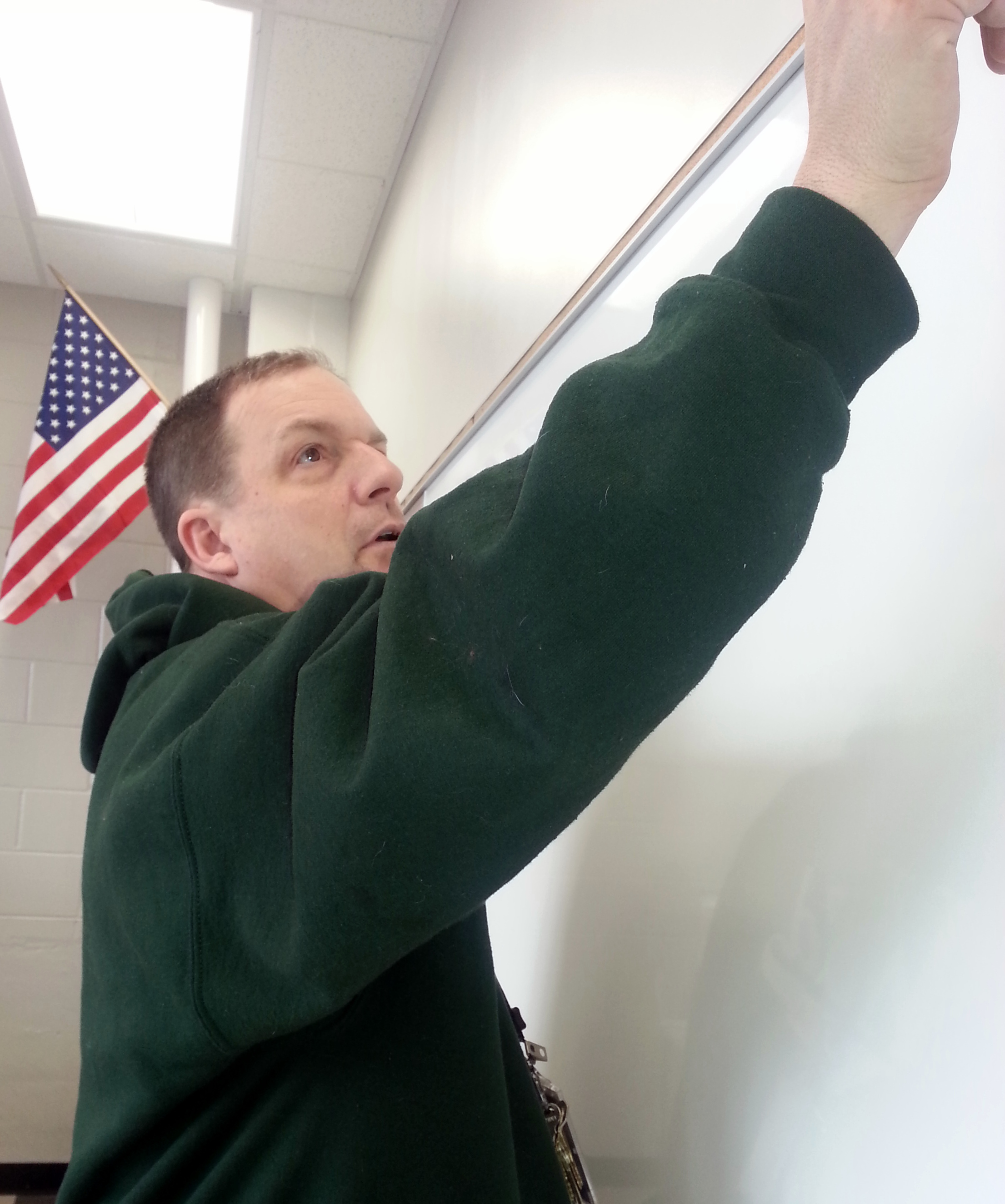 Mr. B!
Please let me know if you need a life care plan involving an adult or a child. I promise to provide the most detailed and worthy plan for consideration.
___________________
My professional rehabilitation counseling practice is focused on helping people find a place in the workforce