Reading Time:
3
minutes
I decided from my last blog (so many choices!) to write about me looking for temporary work….
Last year, I applied for a temporary part-time academic counselor position at DMACC. The position was focused on young "at-risk" students. I share my cover letter (which wanted the applicant to address certain characteristics or skills in the cover letter). I added side comments and graphics to illustrate!:
November 25, 2014
DMACC Human Resources
2006 S. Ankeny Blvd., Building 1
Ankeny, IA 50023-8995
ATTN: Susan Bernard smbernard@dmacc.edu or 515-964-6487
Dear Susan:
I am hopeful my master's degree in rehabilitation counseling will be put to good use at DMACC as the college's newest part-time temporary career counselor. I am a DMACC graduate and if it weren't for my experiences with many of the college's instructors (for special reasons I recall Robin Orr; and many other great teachers!), and the time in class I spent learning on the Ankeny and Urban campus, I would have never gone on to get a bachelors, let alone a master's degree!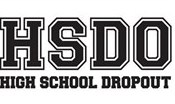 I had the lovely label "high school dropout"
As a person with a colorful educational background, including being labeled a "high school dropout" I fully acknowledge the importance of a great community college. I value DMACC highly. This is where I found how much I love to learn, and better yet, I found out I wasn't so dumb after all!
 "Happiness is finding out you're not so dumb after all."
I love to help others, and people absorb information if it is presented in a number of different ways, in one sitting, or through several meetings and follow-through activities. My experience also tells me that as the "teacher" such knowledge has to be facilitated in a holistic manner, encompassing what the learner has offered about their background.
I've delivered presentations to many audiences, including youth at church, high school age learners, adults (colleagues, clients or potential customers), health-educational programs (smoking cessation, CPR/First Aid), including an entire room full of attorneys (for their continuing legal education needs). I see presentations as a way for me to become a better counselor. I re-learn the topic for the presentation, gather updated information, and focus on how to present in a creative way that makes sense for my audience.
The timing for your needs and the interest in this opportunity is coming at a great time for me. As this counselor position is temporary and part-time, it works well with my current work load as a self-employed person. I hope you read the answers to the supplemental questions I prepared for more information on the required and desirable qualifications you seek.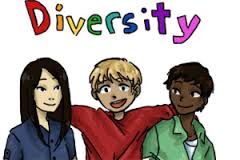 I believe diversity surrounds us, and without embracing this limitless concept we'd all be boring! I however do not know a second language, although I do know and utilize methods for taking notes, including Gregg shorthand and medical terminology shorthand, all in order to gather and absorb valuable data.
Thank you Susan. You can reach me at 515-282-7753 or vocresources@gmail.com. Please feel free to look at my LinkedIn page, and connect with me for more information. I also blog and maintain my own website at www.lcpresourcesplus.com  You can find a lot about me on these two platforms. Or better yet, call me soon and we can interview!
Sincerely,
Amy E. Botkin
BTW, I've followed up on my application with Susan four times since, and haven't heard back….but I am persistent and I want to know the status of the application. I'll keep trying…however now the timing may not be so perfect for me!
Timing is Everything!
___________________
My professional rehabilitation counseling practice is focused on helping people find a place in the workforce