Reading Time:
2
minutes
Have you been to the Williamson Pumpkin Paradise? We visited on a beautiful October Sunday afternoon and I was in awe at the creative produce! After wandering around in the fields for a time and looking at plenty a pumpkin looking for a home, we selected one.
As I'm writing this, I realize I'm not knowledgeable about "how to pick the perfect pumpkin"! So, what I'd do, I did the research! Indeed, I found out the fact is a pumpkin is a fruit!
Pumpkin seeds are nutritious and tasty!
I really like the sidebar from the publisher of a pumpkin site, it reads:
"I've always thought that we don't choose pumpkins. They choose us! There is an unwritten magical connection when you find the perfect pumpkin."
This is the pumpkin we selected, being one of my favorites, it made it home: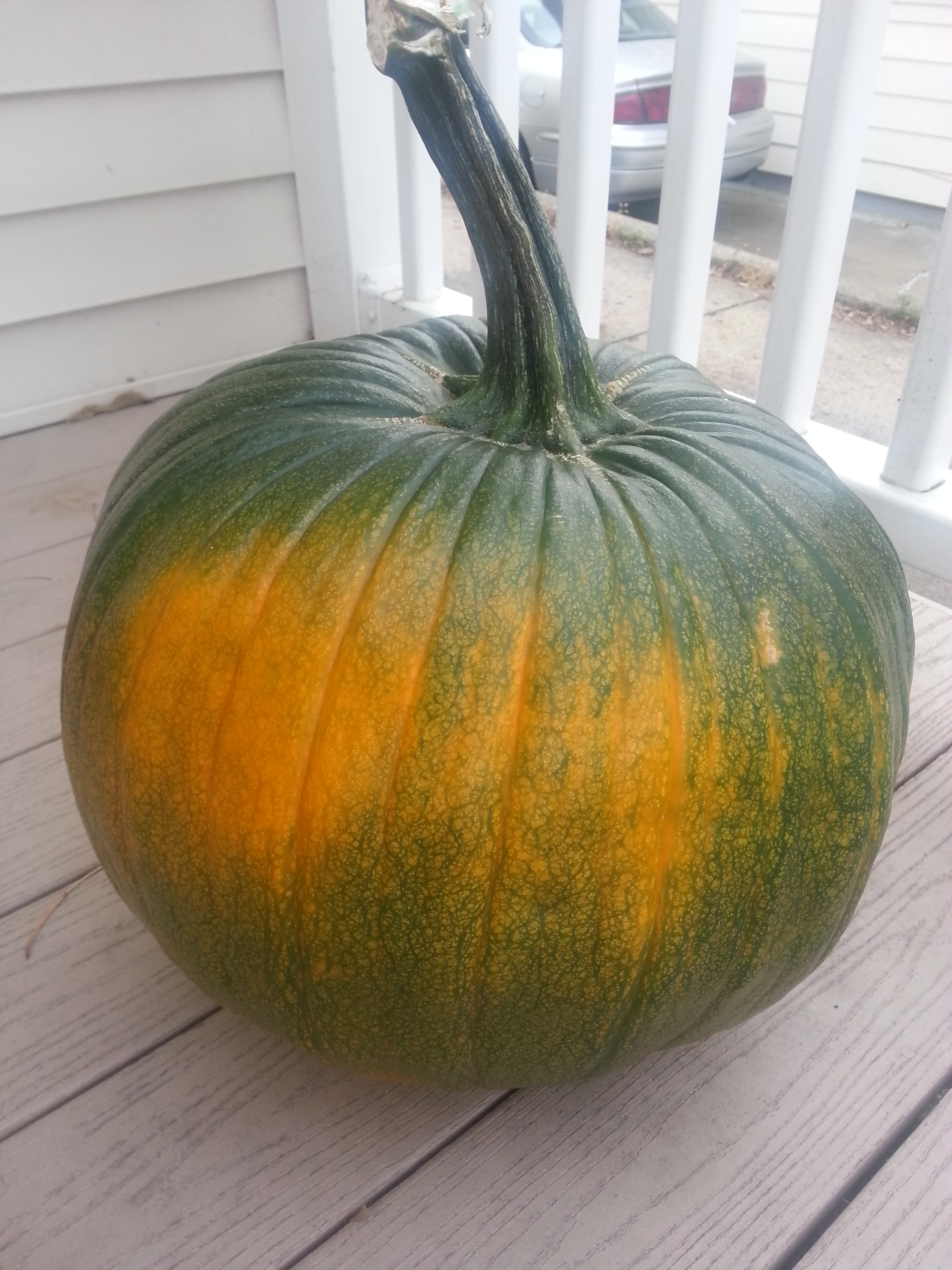 Even though I am green, you can still carve me into a beautiful Jack O'Lantern!
What'd you think Randy paid for this pumpkin at a cost of .40 per pound?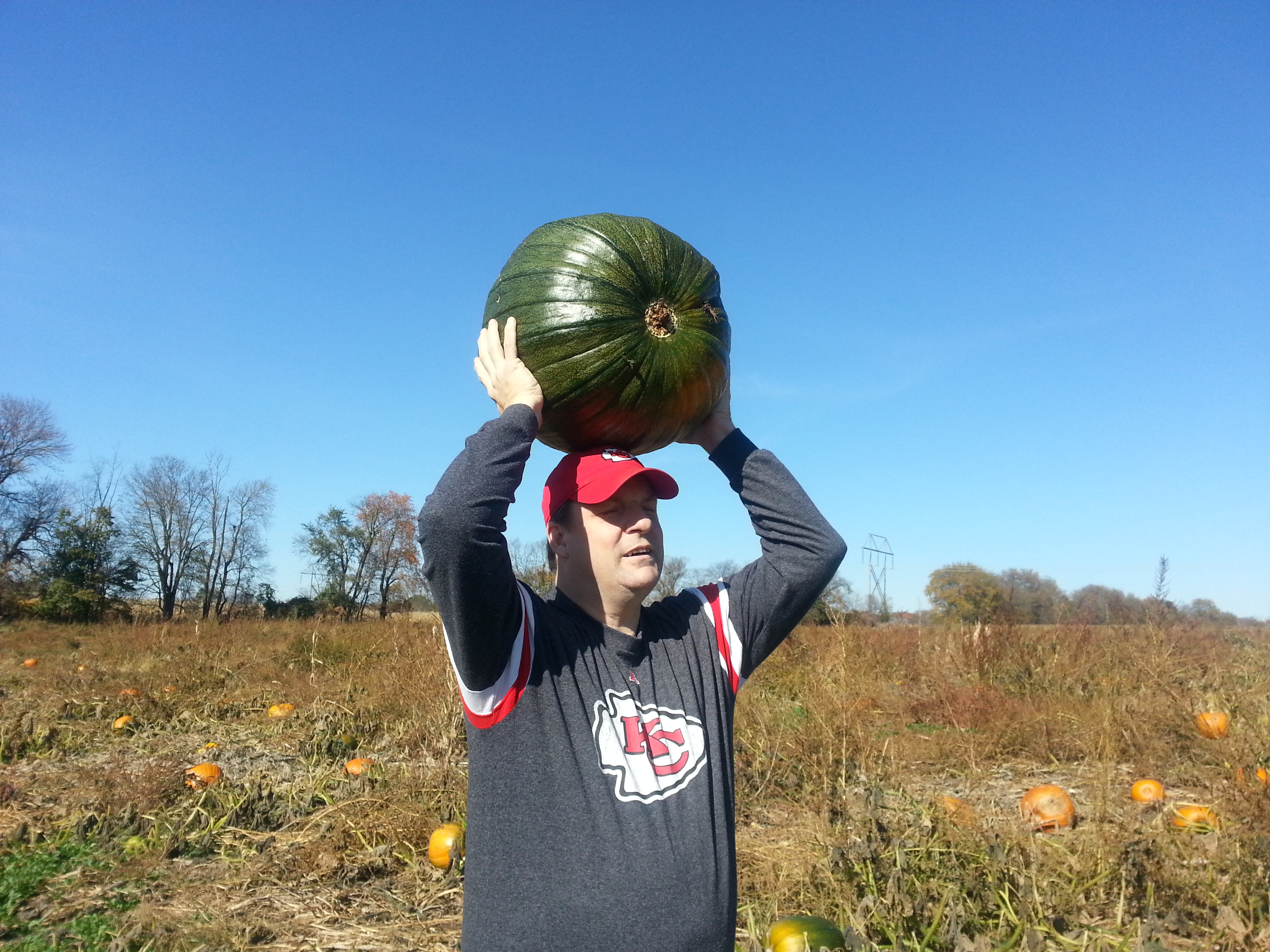 What do you think it weighs? 10, 15, 25, 35, 40 pounds, what about 50?
Randy was probably not carrying this pumpkin as safely as he could (read: wheel barrows were available.)
I lifted it and carried it in my arms as well for a time while walking through the field, gauging how much I thought it weighed. I was a little too high and I really couldn't carry it for very long. The load was just not being carried correctly. Recommendation: Do a job analysis Amy!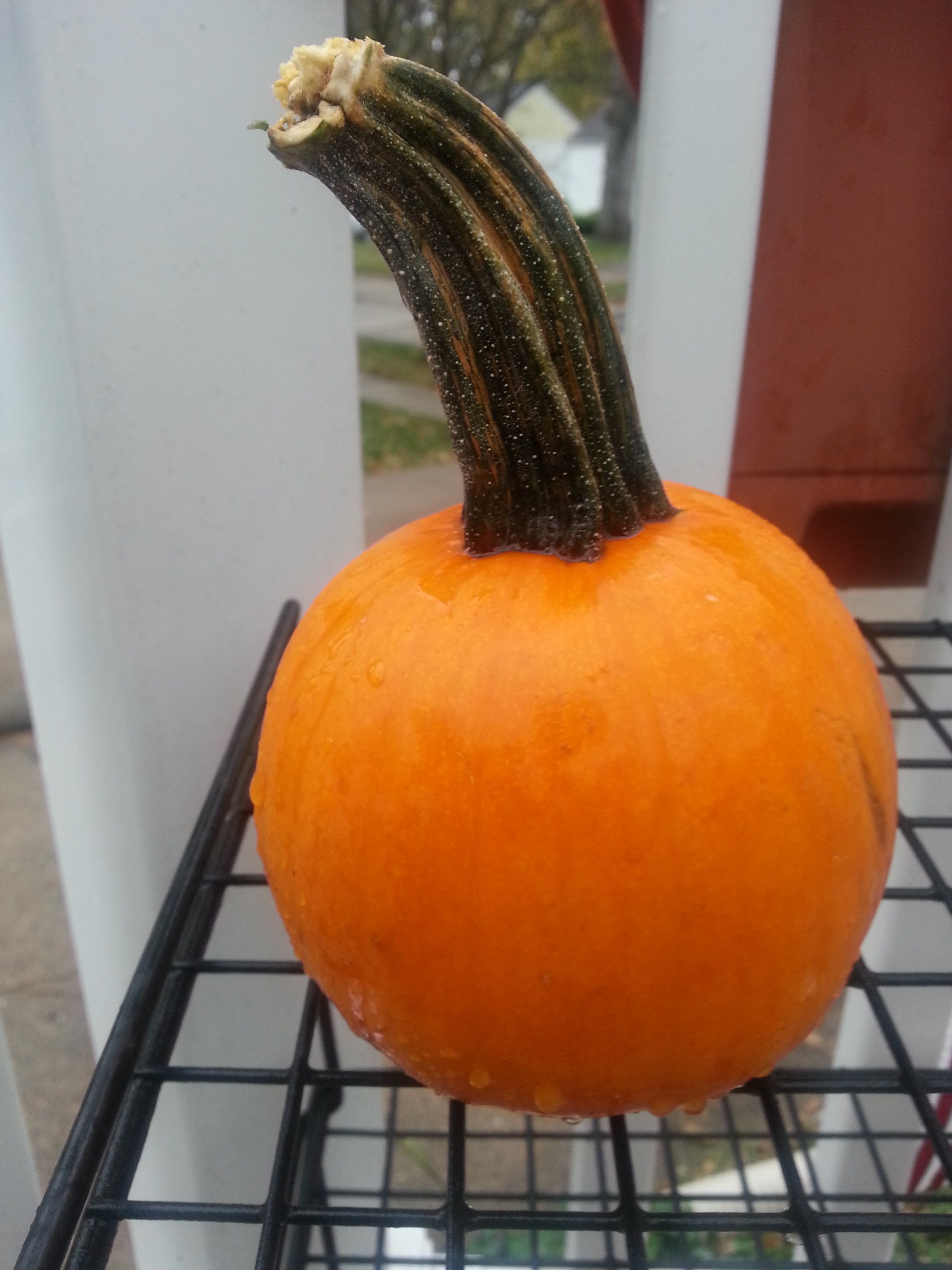 This baby was much easier to manually handle!
Guess the correct weight of the green one and you'll win a prize (a free consultation or maybe something just as valuable!)
Answer to be made available on Halloween! … continue to read on about another Randy (yea, not my husband – the KC fan above with the pumpkin head) … who just called me! & Feel free to call me yourself 515-778-0634 or email me at vocresources@gmail.com
Thank you for reading my pumpkin post. Let me know about your pumpkin experiences and if you've won, I'll let you know what your prize is!
___________________
My professional consulting practice focuses on helping attorneys help their clients with civil litigation matters