Reading Time:
5
minutes
Last week I mentioned the importance of understanding your own inner motivations. At the end of my post, I let you know I'm into step aerobics. I started step last October 2011 offered through Des Moines Public Schools Community Education and taught by Rhonda Judge, a wonderfully talented instructor.
I first took step aerobics during a Physical Fitness and Conditioning course at ISU. I liked it back then (1995) and always thought about getting back into it. But geez Amy, it took me well over 16 years to do so! That's a bit embarrassing, and I hope if you want to do something, please don't wait that long!
How am I continually motivated to do step aerobics after all these years?
I am going to compare it to how I am motivated to get fit and how I got motivated to do well in college (recall I was a high school dropout–what a dud!); and I want to look at what motivates people to work to their best ability.
I have 3 objectives to write about in this post:
First, what motivates a person to exercise?
As far as step aerobics, it's a workout using a step of four inches in height in front of your body. While listening to the instructor (and music) in a room full of like-minded people, you perform a choreographed exercise routine.
Step is a form of endurance training. You burn calories, increase your strength and flexibility, and improve your gait and balance. Sounds good, huh? Trust me, it works in a fairly short period of time….if you stick to it.
The most important aspect of any type of exercise or training is the positive impact it has on your mental health. There's your motivator #1!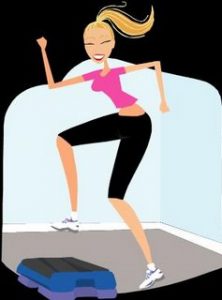 Step Aerobics is Fun!
Secondly, how do students find the motivation to do well academically? There are different concepts of motivation (extrinsic and intrinsic).
In my case, I love to learn but not in a controlled environment (eg: how public school was structured in the 60s, 70s & 80s…do what the teacher says, memorize, take tests, get graded–external pressure/external rewards.) Once I had autonomy (going to college), and became driven by my interests and enjoyment in the tasks involved in my learning, I realized, hey I'm not so dumb after all!
My intrinsic motivation soared!
My interest for learning soared, too! In fact, it I found deep purpose, and was driven towards learning and enjoying the quest for more!
The process of self-enlightenment shines through when you focus on your interests and tap into your inner wisdom. There's your motivator #2!
After the comic scroll down please, there's more…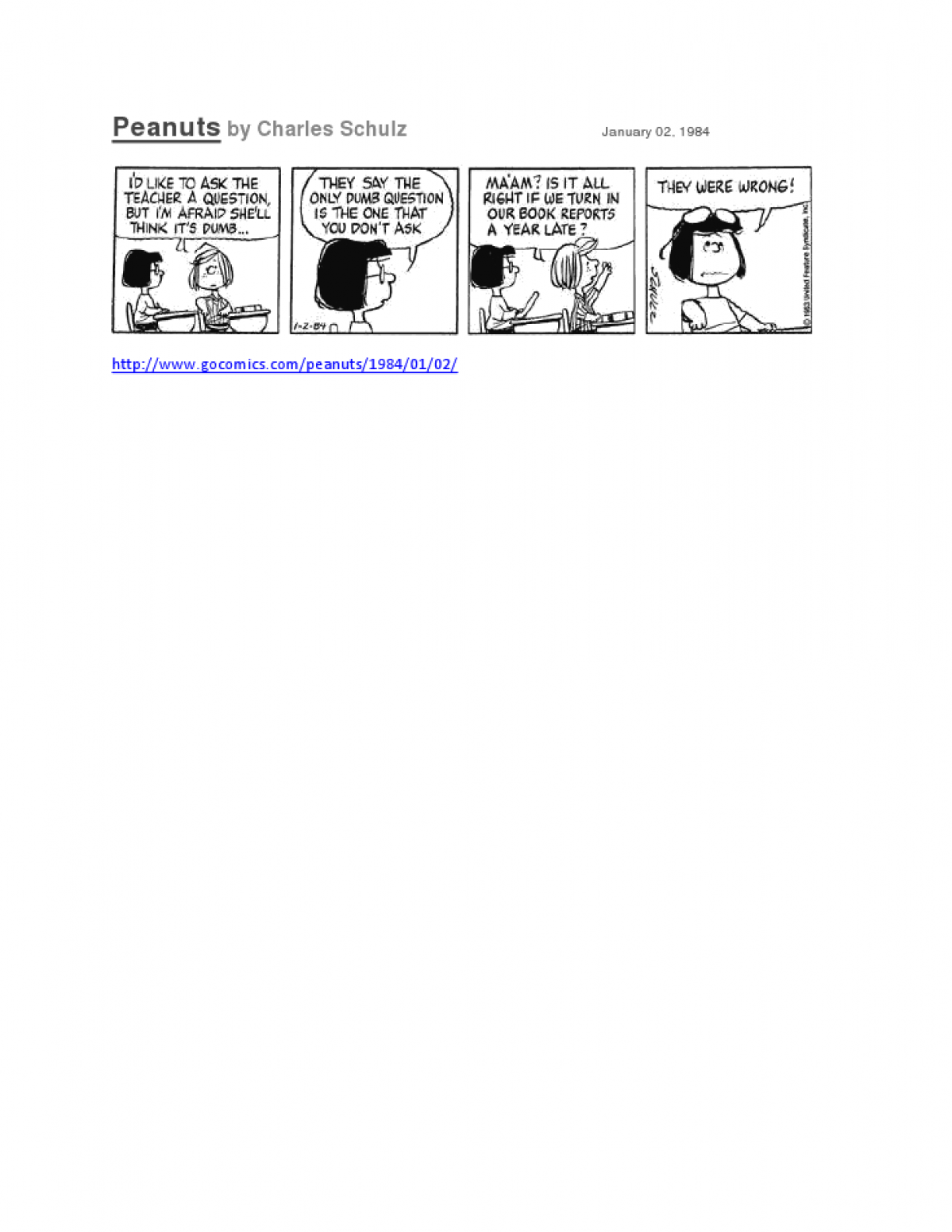 And thirdly, let's take a peek at what motivates people to work to their best ability. I want to introduce you to my maternal grandfather. John V. Dodge. The V is for Vilas. Vilas was his grandfather's first name!
Sounds like a pickle, Grandpa joked of his middle name!
Grandpa's career was in writing, as a publishing executive. Jack (what everyone called him) worked for Encyclopedia Britannica, Inc. for well over 50 years. Encyclopedia Britannica is an international educational publisher with products that promote knowledge and learning. Sadly, it is no longer being published, however you can perform research, learn something new, and find many of your answers online.
Growing up, do you remember a set like this on your bookcase?
For a long time Gp'a was the Editor in Chief for Encyclopedia Britannica. If you click on this link, you'll find the typical responsibilities of an editor in chief. Jack was also an Army Intelligence Officer during World War II. Pretty impressive, don't you agree?!
"John V. Dodge, in full John Vilas Dodge (born Sept. 25, 1909, Chicago, Ill., U.S.—died April 23, 1991, Glenview, Ill.), American editor and publishing executive of the Encyclopædia Britannica. A graduate of Northwestern University, Evanston, Ill. (1930), Dodge also studied at
the University of Bordeaux, France (1930–31). During World War II he served with U.S. Army Intelligence. He joined Encyclopædia Britannica, Inc., in 1938, was managing and, later, executive editor of all Britannica publications (1950–64), and was vice president of the international division when he retired in 1972.
John Vilas Dodge was a consultant to the editors of the 20-volume The Encyclopædia Universalis (Paris), a French language
general encyclopedia published by Encyclopædia Britannica, a privately held company. The articles of the Encyclopædia Universalis are aimed at educated adult readers, and written by a staff of full-time editors and expert contributors. It is widely considered to be the most scholarly of French-language encyclopedias."
Source: https://www.britannica.com/biography/John-V-Dodge
Jack and Jean Dodge lived in the Chicago Illinois area all their lives. Grandpa had a college degree from Northwestern University (Grandma did too). G'pa also studied for a time at the University of Bordeaux, France. For his work, he traveled worldwide, being fluent in seven languages, culture and people simply fascinated him.
Jack and Jean had four children: Ann (my mom), John, Gerald and Kay. Here's a picture from June 1986 that I took of my grandpa in his study. Besides all the books, notice the print. I know it's by a famous artist, but am not sure of the artist. I'll find out (hey, mom, got a question!) and get back to you with information about it.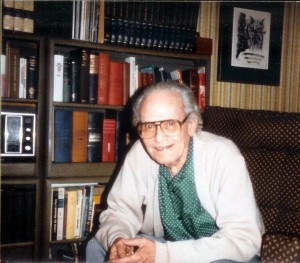 G'pa would love love love the World Wide Web!
Here is a story I wrote about Gpa for an English Composition class in 1981.
Grandpa continued to consult during his retirement (and hang out with Jean in Florida during the wintertime!) Jack loved to write and help others to learn.
When you use your best skill sets and love what your work is about, you become naturally motivated to work to your best ability. There's your motivator #3!
Every person has different motivations for working. The reasons for working are as individual as the person. But, we all work because we obtain something that we need from work.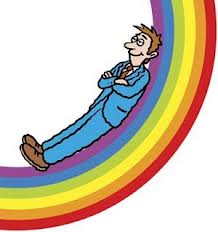 Working to your best ability is gratifying.
The something we obtain from work impacts our morale, our motivation, and the quality of our lives.
As a consultant, I work to help others experience success in their work efforts. I find value keeping my grandpa and his successful career in my mind (heart and soul, too!).
I hope you enjoy reading this post and my other blog writings. Need help on a case involving work and disability? Give me a call at 515-778-0634 or email me at amyebotkin@lcpresourcesplus.com
___________________
My professional rehabilitation counseling practice is focused on helping people participate in the world around them, particularly in their own world of work.