Reading Time:
4
minutes
Continuing on from my post on Father's Day about my father Dick Prochnow, and his work….
After he was fired in 1993, even though the situation clearly was not warranted, came out of the blue, and was unjustified, dad didn't falter.  Shortly thereafter, he applied for work at a local construction company and was hired as a laborer on a crew.  "I packed my lunch bucket and rode my bike to the worksite."  Dad's boss at this time was about 20 years younger.  Dad (he was 60 then) did this work for three months until his next employer offered him a position.
"I did concrete work, put up metal buildings, cleaned up the messes, whatever the boss needed me to do."
Dad was hired as a route driver for Hiland Potato Chip Company later in the year.  He was responsible to market products, increase sales, and make delivery runs to retail customers.  He set up displays and rotated products.  He took orders, tracked sales and inventory, and handled customer relations.  And, of course, he brought in new accounts.  Dad had a storage unit to house inventory and the box truck. Dick worked for "The Chippiest Chips Around" company for a year.
"I liked the freedom this job offered."
Then John, who owned the Culligan dealership in Fort Dodge, hired him on May 1, 1994. Dad drove from Iowa Falls to Fort Dodge and back every day and worked as a service manager.  His job involved scheduling and coordinating the work for himself and two workers.  Dad did service work, installations, and delivered water softener tanks, salt and equipment to customers.  This job involved extensive customer service skills.
One important detail that I didn't write about in last week's post was the fact that the tanks weighed 80-160 pounds.  A dolly or a sling was used to move them, which often included maneuvering the tanks down a flight of steps into a customer's basement.  Nowadays the tanks are about half the weight (which leads me to another topic for a future blog – lifting and  accommodations.)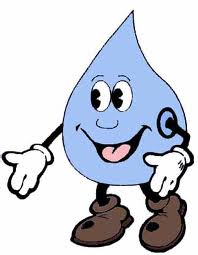 At age 65, dad retired.  Party!
Dad also, for about 5 years during the earlier years of working for Culligan in Iowa Falls, held a weekend job.  He delivered The Des Moines Sunday Register to rural customers throughout Hardin County.  In early pre-dawn hours, dad picked up between 10-12 bundles of newspaper (20 newspaper per bundle) at the local convenience store,  KerrMcGee (Kum & Go), loaded his front seat and the truck bed; and off he went driving his white Chevy Luv Truck.
The "Luv" Truck had a ton of miles on it!
If you click on the link for Kum &Go, I've posted Tony Gentle's obituary. It's a good read, titled Gentle's Career of Hard Work. He was a great support of Iowa Falls, and of course founder of Kum & Go (Iowa Falls was home to the first "KerrMcGee" – what it was called back then.  Tony was one of my dad's work references.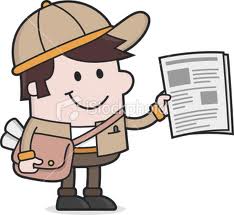 This job involved major league stamina.  I filled in once or so for him, and I have no idea how he could get up so early on a Sunday morning, drive all over the country to deliver Sunday papers.  The skills with this job include, of course, driving, along with mapping, time management, customer service, counting and delivery.   It was, of course, dark.  The gravel roads could lead anywhere.  But Dad knew what he was doing.

Even when it came to which dog's bark was way worse than any bite.
You know, all this time Ann was working too.  On to my mom and her career in another post!  A side note, dad, how did you work all through the night and still stay awake for Sunday morning mass?  Or were you faking it? No, not with your snoring capacity.
Have a great week!
___________________
My professional rehabilitation counseling practice is focused on helping people find a place in the workforce.