Reading Time:
5
minutes
As a fundamental guide, I agree with and adopted a simple definition of "transferable skills" as: those versatile skills that can be used effectively in a number of different roles. Good definition!
Transferable skills are universal skills — you can transfer them from one type of work to another without much effort on your part or training from the employer (Mullins & Roesslers, 1998).
Unlike job-related skills, which tend to be used only in one type of work, transferable skills are skills that can be used in every occupation, regardless of the type of work! Source
There are many dimensions to a person's vocational capacity, and putting interests and aptitudes aside for now, the challenge is how to measure and classify hard skills (motor and cognitive) and those influential soft skills (of vital importance) in a standardized way to underline the skills of a job seeker.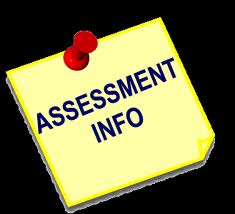 Because there are literally thousands of skills, my methodology highlights the most "user friendly" skills as a precursor to job placement.
I ask the job seeker to complete a transferable skills checklist, and this link takes you to one example of a useful checklist.
There are many useful checklists on the web that serve as informational aids, feel free to use which one works best. Here's another example of a transferable skill checklist I like.
From a checklist (example of yet another!), I look for 10-20 checked items and with a focus on placement, the job seeker is encouraged to tell me their story by participating in a discussion filled with open-ended questions such as ~
Why did you check a certain attribute? How did you use that skill in a work-related situation? What where the tasks involved? Was there room for creativity? How could that skill be used in another job?
Then I ask research related questions, such as ~
What could change if the work appears to be unrelated to the past employment situation? How can we be sure you can be productive in a new job? Who should get to know your best transferable skills? Why would your skills be valuable to others? And so on!
Get to the best skills through open dialogue!
I recognize the personal qualities of the job seeker and understand those transferable skills s/he owns in comparison to the specific job-related skills and hiring qualities employers often look for.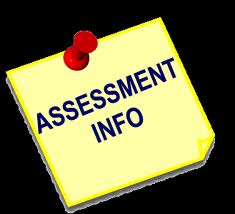 During an evaluative interview, I continuously assess any influential "soft skills" that rise to the surface. How does the person communicate?
What is her body language telling me? Is s/he exhibiting an open or a closed style? And of course, the environment and the context is accounted for. I look for indicators of creativity, flexibility, change readiness, leadership, team building, and so on.
If the person is able to build rapport with me and openly discuss their work attributes, they should be able to interview well, or at least feel a degree of comfort marketing themselves and become an effective seller in a job interview [with or without job seeking skills training]. If you'd like help now, here's a link to Job Interview Questions and Answers, a free, interactive video app that helps you practice your answers to tough interview questions in an easy-to-use mock interview format.
Once solid assessment information is gathered during the interview, through completion of vocational worksheets, along with a generic application and a self-rating scale, the individual's educational and vocational history is processed. The assessment process continues to unfold!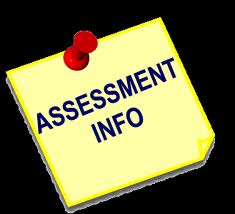 I detail all the occupations and job specific skills, roles and responsibilities that appear in the individual's background and pay particular attention to those skills the individual has the capacity to reintroduce. Starting with one job or volunteer experience, I break down 3 major tasks and then divide those into skills acquired from performing that job. This process is eye-opening!
***Read on! ***
I've written about my background earlier in my blogging days titled 'How did I Get into Rehab Counseling? Here's a Little Story.' The link I just provided sends you to the first in a series of parts of my story. But today, here's a little bit about one of my first jobs.
Are you using transferable skills from your past in your current career?
Did you work in the food service industry as one of your first jobs? I did and many people do! Back in the early 1980s I worked as a waitress (ugg, thankfully now food server) at a restaurant called the Red Rooster Grill (as of May 2016 she remains open to hungry customers!) on the corner of Oak and Rocksylvania in Iowa Falls. (Trivia: Iowa Falls used to be the town called Rocksylvania!)
As a waitress, I gained many skills!
Following the methodology I describe above, here's a chart listing the transferable skills I used at Red Rooster with the skills I continue to use in my present job many moons and late night munchies later as a vocational counselor and life care planner.
PAST EMPLOYMENT AS A FOOD SERVER:
Three Main Tasks ~
1.) Explain Menu & Suggest Menu Options to Guest (Interpersonal Skills)
2.) Take & Place Food Order (Marketing & Sales)
• Relay Orders to Cooking Staff (Communication & Teamwork)
3.) Deliver Food to Table (Customer Service & Quality Assurance)
• Accurately Distribute Food (Accuracy & Organization)
• Take Payment / Make Change (Accounts Payable/Receivable)
• Manage various types of payment (Invoicing & Follow-Through)
The soft skills I acquired as a waitress were learned from serving the after Dan's Place bar crowd (and late night drivers!) who were out in the streets after 2:00 AM. More on soft skills in another post!
Sorry!! I tried hard not to spill coffee on my customers!!
When the evaluee or the job seeker sees how simple diagramming a chart can be in relation to their transferable skills, they often become more interested in the job search and in working with me in general! Good job!
Let me know how I can help with a vocational assessment to include transferable skills! Here's another link to a great resource for help identifying transferable skills.
Thank you for reading my blog post. I hope you enjoyed it and will click on the links and read more! Oh, and yes, please contact me at 515-778-0634 or amyebotkin@lcpresourcesplus.com to discuss your case involving work and disability and learn how I could help you help your client!
___________________
My professional rehabilitation counseling practice is focused on helping people participate in the world around them, particularly in their own world of work.