Reading Time:
6
minutes
HERE IS MY STORY, continued oN – Part 3
To understand my passion for job placement (and caring for others!), I've blogged about my former jobs and learning experiences. This helps me (but I do feel kinda old going waaaayy back in time) look at a variety of occupations from a unique advantage. Thank you for reading….and continue on!
In June of 1983, I enrolled at North Iowa Area Community College, Mason City, Iowa and took practical nursing coursework. Here is a list of the coursework along with the everyday tasks in a Licensed Practical Nurse Career.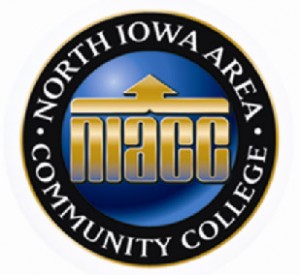 NIACC, known at times as Tinker Toy College!
While at NIACC, I lived in the dorms. Yes, many interesting stories in my memory bank! I recently visited campus and my room looks exactly the same (read outdated)! It was cool to walk around the campus and relive some memories : ) . The dorms are on one side with a path across a lake (read waaaayy COLD in the winter) leading on to the classroom buildings. When not taking campus courses, we were doing practicums at the hospital or at a nursing facility.
The hospital training was at Mercy Medical Center North Iowa. Keep in mind it's a bit of a driving trek from the NIACC side of Mason to the hospital. I remember one extra cold morning (aren't they all!). I went out to the parking lot carefully, it's dark, windy, icey and cold. Brrr. There's my little blue car (a Plymouth Champ – fondly called Chump). The Chump was frozen solid in the dorm parking lot. Originally Chump was my mom's car, and I eventually acquired her and drove many a trip back and forth from Iowa Falls to Mason City, mostly on Highway 65.
The Chump, she had a 5 speed stick shift and a sun/moon roof!
I had to go back into the dorms and locate help! Hey, don't forgot how butt cold I would've been, and am right now just thinking about the cold. BTW, I have Raynaud's syndrome, probably related to this day!?! No, there have been many many times growing up in Northern Iowa for a young lady to freeze her arss off!
I found help from a maintenance worker to unfreeze the locks, and ultimately I ended up going through the hatchback of the care (not the first time this would happen in my lifetime!) I was wearing my light weight nursing uniform (coat too of course) and it wouldn't been either a dress or top with linen pants). BTW: The average temperature in Mason City (population 28,000) is like 15°F in January! I'm pretty sure I had a fellow nursing student with me and we made it to the hospital for our clinical practicum on time which was 6:30 AM, or close to it! Our class had two males in it; and I'm curious what they're up to so many years later.
Another update from Amy and hey, this is a great result from my decision to revise/repost some older writing material! FYI: Mason City, Iowa, boasts the largest collection of Prairie School architecture outside Chicago. A local non-profit organization, Wright on the Park, Inc. has information for me to share with you! I love architecture. Her's an idea leading me to plan another trip to Mason in the future!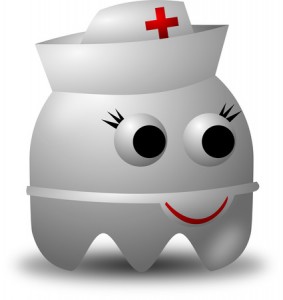 As an LPN student I wore a little white hat!
Another portion of the LPN clinical practicum was work at a nursing home (yes in Mason City….can't recall the name of it at this point in time). I recall caring for a man deep in the throes of Alzheimer's disease. When his wife came to visit, their interactions were, well it's hard to find the right words.
But it's something I will not forget, as were many other experiences in the hospital and in the nursing home during my nurse training days.
I've always had a strong desire to care for all life!
Back to my nurse training days. During my clinicals, I learned the importance of being aware of other's reactions and understanding why they react the way the do (Social Perceptiveness).
Nursing requires talking to others to effectively convey information (Speaking Skills), actively looking for ways to help people (Service Orientation), knowledge of principles and processes for providing customer and personal services including needs assessment techniques, quality service standards, alternative delivery systems, and customer satisfaction evaluation techniques (Customer and Personal Service Skills).
Nursing definitely requires the ability to tell when something is wrong or is likely to go wrong. It does not involve solving the problem, only recognizing there is a problem (Problem Sensitivity) and using logic and analysis to identify the strengths and weaknesses of different approaches (Critical Thinking).
I value my nurse training immensely!
And of course, I also value my nursing career that followed! : )
Please note that Our country has a critical nursing shortage that is expected to intensify as baby boomers age and the need for health care grows. This four page document titled Nursing Faculty Shortage Fact was last updated: March 16, 2015 reveals many facts.
The value of positive clinical learning experiences is invaluable if we as a society want to attract, and retain good nursing students. Click here for a article to reinforce the statement I just made. And we need to support our students and existing nurses. Here's a link for information on the importance of nurse mentoring.
I admire and respect nurses considerably.
When hospitalized myself a few years ago in the summer at Iowa Lutheran Hospital from a severe reaction to poison ivy I paid a lot of attention to the staff. I was sent by ambulance from my doctor's office to the ER, where I was treated and watched for a few hours, to be released home. Only to have to return hours later to the ER after calling out in the middle of the night to my husband that I really needed help!
I was full of poison from inhalation of smoke from burning logs / sticks in a firepit at Cottonwood Recreational Area at Saylorville Lake. The sticks (I collected the sticks from my own back yard and made the fire) had the nasty nasty resin that I'm highly allergic to. I was an inpatient for about a week recovering from severe allergic contact dermatitis. And I made sure to give thanks and praise for such good nursing care.
Be sure you do the same when you encounter a nurse!
Again, back to my nurse training days. I remember my initial CPR training with the full size dummy's (Annie)! And I've received training ever since (oops Amy, update 12/16/2015: I need to recertify in First Aid, CPR and AED and I know my instructor training certificate has expired.)
Some training for you: : ) Cardiopulmonary resuscitation (CPR) is an emergency procedure which is performed in an effort to manually preserve intact brain function until further measures are taken to restore spontaneous blood circulation and breathing in a person in cardiac arrest. The source for your training is through Wikipedia : )
Anyway, I have been trained through the American Heart Association and through the American Red Cross. In later days I would become more involved in both these agencies through the progression of my career. Ahh, time to link you to my resume….it's in the download section of my website.
I've been wanting to design an interactive resume, as it will help me pronounce what's most important in my background for a specific case where I may be called upon to serve as a vocational expert!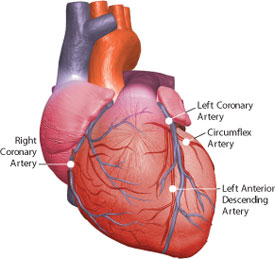 CPR is hands-only (no breaths) nowadays.
On with my story. At some point, hard to pin that exact time in history at this moment, I traveled to and stayed in Irving, Texas for a month and a half or so, to help a friend with her growing family (play with babies and have fun). Right Tammy & Tony (RIP) Silvey! I had one job interview, but never worked anywhere during my visit and returned to Iowa. Then I moved to Des Moines, Iowa in 1984 and stayed with my sister Janice who had an apartment on the Southside near the airport! I eventually moved in after her roommate moved out!
More to write about next week! Stay tuned for Part 4
Original publication date: December 5, 2011
__________________
My professional rehabilitation counseling practice is focused on helping people participate in the world around them, particularly in their own world of work.