Reading Time:
2
minutes
I'm a strong proponent for practicing yoga as a form of complementary and alternative therapy. Well, for me, I practice yoga to relax and rejuvenate thee ole' muscles after strenuous physical activity. Yoga is great to reduce stress, strengthen and tone your body, and increase your flexibility. What's cool about yoga is you can do it right in your living room!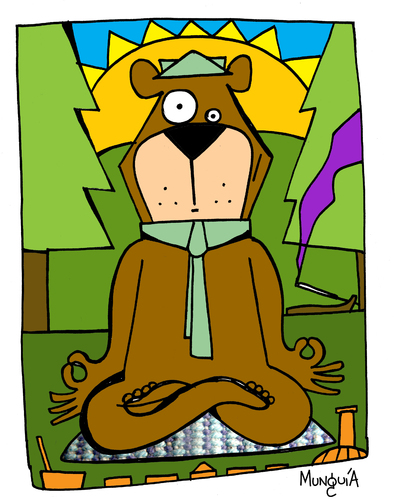 Yoga Yogi to the Rescue!
I practice many yoga moves and have been practicing since fall 2010. My favorite yoga poses include those I can describe as fire hydrants, salute to the sun, shoulder stand, t balance, triangle, mermaid, spider, butterfly, fish, tortoise, camel, gliding swan, kneeling dolphin, pigeon…I could go on and on! For my ultimate vote I'd recommend Sun Salutation!
The Sun Salutation (or salute to the sun) is an incredible move that stretches ligaments and muscles to increase the elasticity of the vertebral column and joints. It's actually a series of 12 yoga moves performed in a single, graceful flow.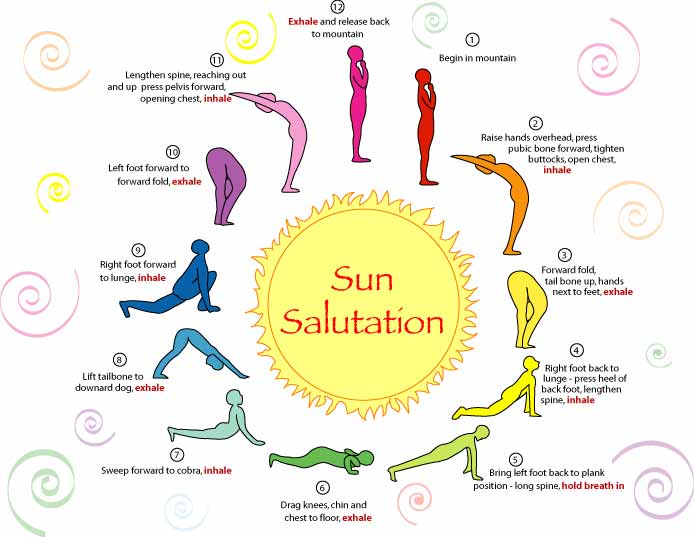 Sun Salutation
Yoga has helped my mind, body and soul in many ways! Thank you Noreen Gosch for being my first excellent yoga instructor. She teaches through the Des Moines Public Schools Community Education Program and I highly recommend any course, whether exercise related or not, that catches your interest!
Time to roll out my mat!
Keep in mind there are numerous variations of yoga! Most poses involved creative stretching, like the crocodile pose! Be sure to try the horse posture, it works on the outer thigh/hip pocket area ~ yea the saddle bags; and the reclining warrior, excellent for stretching the thighs and strengthening back muscles…and…and…you figured it out, I love Yoga!
As on update to this post (evergreen in my eyes), I obtained a dream goal (in July 2016), which was to lead a yoga class! Hum, a calling? No, I just want to share my gifts with others. I want to make myself as good as I can be do help others! (BTW, I love Healing Touch too!)
If you'd like to discuss the benefits of yoga, or any therapy that catches your interest, let me know. I guarantee if you practice any form of yoga that works for your body, you will be in a better state of mind!
Amy E. Botkin, MS, CRC, CLCP * Vocational Resources Plus, LLC
lcpresourcesplus.com
VocResources@gmail.com
___________________
My professional rehabilitation counseling practice is focused on helping people participate in the world around them, particularly in their own world of work.