Reading Time:
5
minutes
I've put writing this post on pause for reasons beyond my intuition. Our sweet Izabella Mae made it across Rainbow Bridge one year ago on Sept 11, 2021. If you've ever owned a sweet dog for a long time, you likely relate to why I waited to post about the loss of Bella.
We enjoyed her Aussie life alongside ours for over 16 years, leaving behind many many memories of her canine behavior. She helped our household in many ways, including raising our children!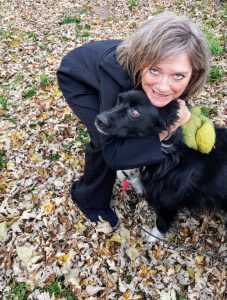 Her home was in the backyard for most of her life!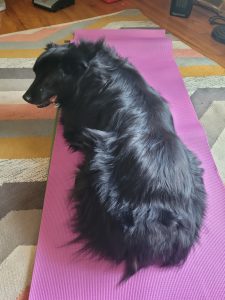 Down Dog!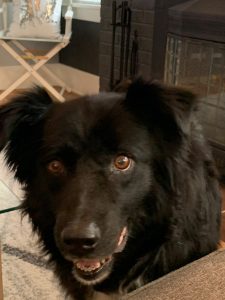 Smile Bella!
I have many, many pictures of Bella, making it a hard choice to decide which ones to post. She was very photogenic, well loved and care for too! No not spoiled!!
God, I miss touching her paws
As a working dog, one of the best jobs she accepted readily was serving as my recycling assistant.
After finishing a container of some type of food substance, I'd toss them out the window to Bella (and simply dropped them on the kitchen floor once she moved inside permanently during her older years). Excitedly, she'd lick 'em completely clean. Then I'd toss the container into the recycling bin with a smile! What a help!

She loved licking this type of container clean!
Eww! I see how you may think like that! Please try to think like this: the plastic never goes back to food worthy plastics Wheww!
For plastic or glass to be recyclable water is needed to clean it up first. Since she died, I've used more gallons than when Bella was my assistant!
I continue to commonly fill up the blue 96 gallon recycling cart every two weeks. Even when traveling or simply out and about, I reuse and recycle, feeling freely obligated to honor our land and avoid sending something that has a new purpose to the landfill.
It doesn't make sense to use paper, plastic, glass, or any other product once and then throw them away!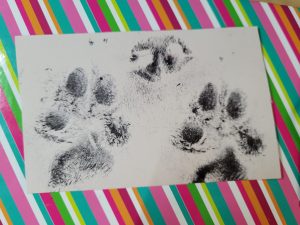 Thank you Jake, my son who works at the ARL, for capturing her paw prints and her snout!
Time to change in gears, in a sense . . .
I'd like to let you know that we are currently in the process of rehabbing our 60+ year old house. It was built in 1961 and we've lived in it since 1993. I correlate creative upgrades with balanced living.
Like an individual who suffers through an injury or serious health condition that changes the layout of your daily life, there has to be a reset and restart point. Rehabilitation is not only for people. You can rehab pretty much anything you set goals for and at this time, our house is a priority!
With tuckpointing, our foundation is stabilized. With lifting and cracks filled, our driveway is easily accessible. With roof replacement and cool shingles (garage and house), our house is energized.
Next up is siding the garage, building a deck, and rehabbing the basement along with the basement bathroom. Sounds like a lot of work right? You're right.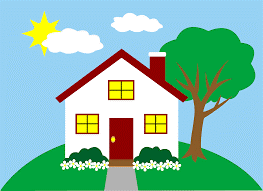 A lot of work for an "old" house!
And it's not that we have never maintained it! In fact, we remodeled and completed several residential projects in the past. Of course, "issues" were discovered with various parts of our home and land, which means our house is like people's bodies and minds, not perfect! Yet we continually rehabilitate what we care about.
When rehab is needed, I truly believe the outcome will allow for an even better functional environment than before where one can be productive using what you have.
There will always be options and decisions requiring good timing. Everything is designed to get better with time. Time will be on your side, and along with persistence, patience and giving it your all, rehab will pay off. I promise.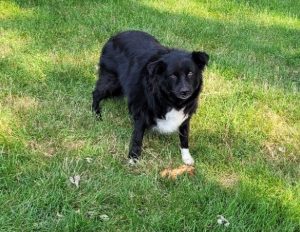 B at age 15 Isn't she incredible looking!
She just had a recent bath and received a reward for perfect behavior! Heard the phrase "like a dog with a bone"? It means to be tenacious, unwilling to stop until you've finished or found success. And if you've ever watched a dog with a bone it is a fitting description. I have a video of Bella gnawing away on this bone, but my technological abilities aren't letting me upload so please just think like if you were a dog gnawing away at a bone like this!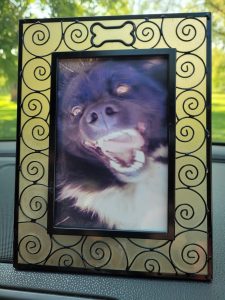 Bella, our Aussie!
Another photo to help me to bring a bit more closure to not being able to pet her beautiful coat again. I found plenty of fur though and kept a tuft! Keep in mind the truth that animals live in the present moment, free of ego. I sure like that Woof Woof doggedness!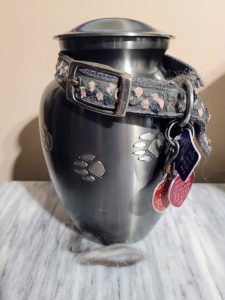 RIP Our Sweet BB
Once again, thank you Jake for choosing this incredible urn for Bella's ashes. I appreciate it.
As I grow older and embrace my role as a rehabilitation consultant, I believe I have valuable insight to share with my customers and I won't waste your time.
I invite you to contact me at (515) 778-0634 or email vocresources@gmail.com and let me in on your insight! We can also discuss how I can help on a case involving work and disability. Thank you for reading!
__________________________________
My professional consulting practice focuses on helping attorneys help their clients with civil litigation matters.