Reading Time:
4
minutes
Originally Published on: May 21, 2012
I'd like to take a creative look at creativity. Have you ever created anything new that added value and a way to gain valuable skills? Sure you have!
Drawing pictures, writing for a magazine (I'm a freelance writer for Women's Edition), garden or silk flower arranging, painting an old milk can, sewing a bunch of buttons on your jeans, knitting a really long chain out of yarn, crocheting a baby blanket, baking secret cupcakes, sculpting your hair, story-telling in the dark, cracking jokes before breakfast, rebuilding an old tractor engine, building a swing out of an old tire, designing a user friendly website, starting a small business in your basement, singing a self-written song, designing a voice activated door opener (I so want to do this!), creating a mural with sidewalk chalk in your driveway, mowing strange shapes into your lawn, and on and on and on……is simply put, a fun way to learn and gain valuable skills.
There is so much going on in your mind when you're creating!
I believe it is important to ask my clients about their hobbies and interests. The wonderful attributes of a person's inner workings help me to identify their transferable skills beyond the basic ones found from their work background.
My son Jake, who graduates on Sunday from high school, has always loved to draw. Yes, he's gotten into a bit of trouble at school for choosing to draw rather than do his school work. Oh well. His mind (and hands) simply love to draw. And I find him to be quite talented! Here's a sample: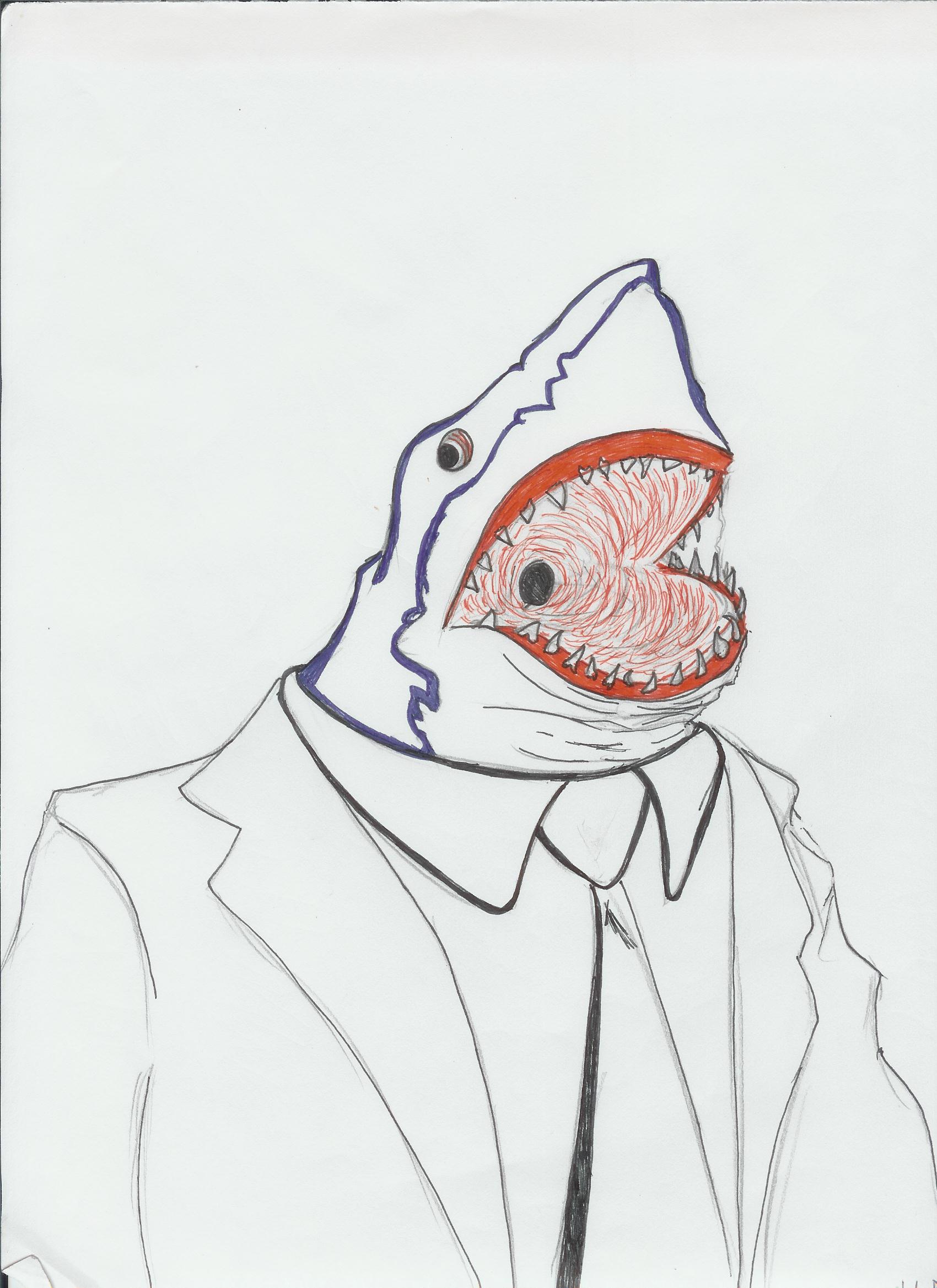 Landshark!
From a vocational perspective, I've told Jake I believe he would excel at work that uses Computer Aided Design. And I recommend he check out colleges that offer CAD (read DMACC!).
I'm fascinated by the work of a CAD Designer. CAD ~ Computer Aided Design has revolutionized how people draw and design things. Speed, efficiency, communication, and revisions are performed very quickly. People are using CAD to draw virtually anything in 3D, and there are many software products available, and more to come I'm sure.
CAD is used to create machines, products, components, floor plans, animation, special effects, advertising, technical manuals, and on and on once again. And even mammography (but it still squeezes the heck out of you.) I think it's cool that trucking companies use CAD to load their trailers efficiently. I'd like to use it to organize my freezer.
However, I think CAD projects still need to be in tune with the human emotional content seen in hand drawings. Here's another sample of Jake's drawings: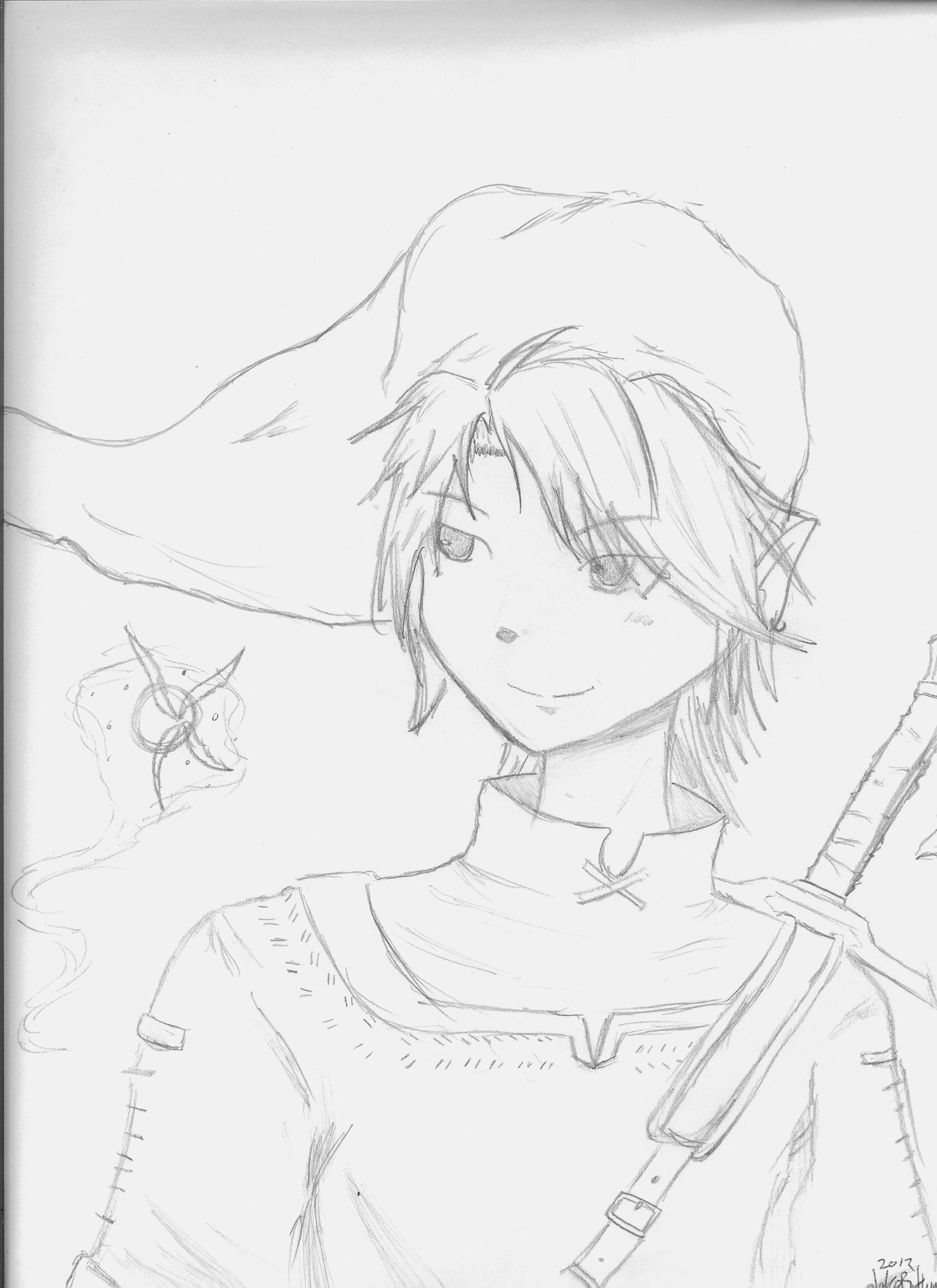 Link from Legend of Zelda
Jacob will come home from school and show me his latest creations. He doesn't leave home without a sketch pad! I wonder if he realizes how much he's really using geometry, spatial relations, visual acuity, fine motor skills, eye-hand connection, attention to detail, and many a good pencil eraser (which crumbles all over the place!) to practice and refine his drawing methodology. And just as important, he exhibits patience and stamina throughout the process!
Jacob can draw anything he's observed. And he can draw from memory. For Mother's Day, he and Arin designed a card for me. Jacob was in charge of the artwork, Arin the writing. I loved it! Using his skill set, Jacob drew each of our pets from memory. He added each of their unique personalities with a twist of the pencil. Jake sees contour, edges, sizes, angles, lines, proportions, shading, shades, gestures, color, patterns, textures……and is able to recreate images to a T. Or better yet, he creates his own images into whatever letter he chooses!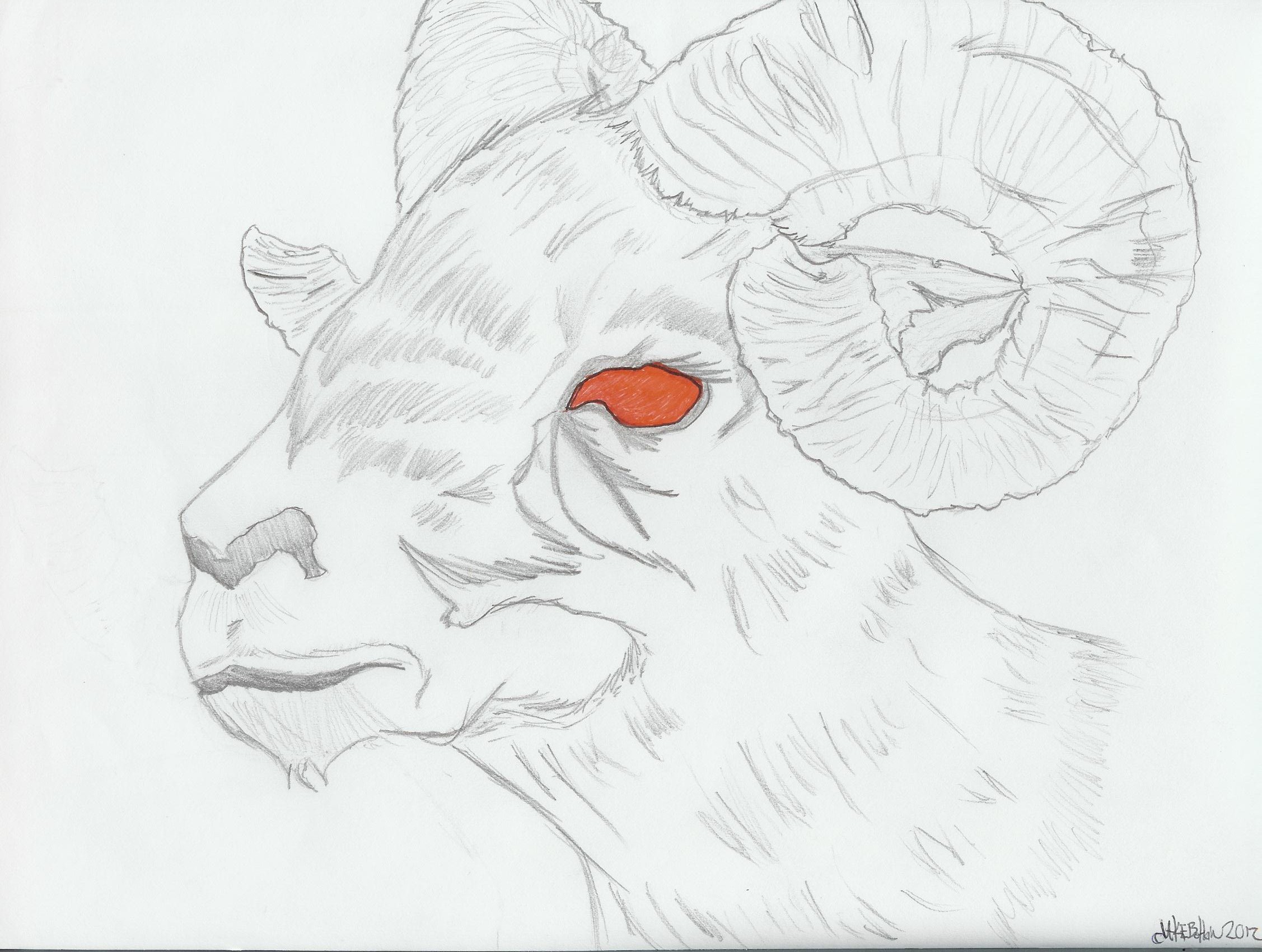 Ram Head (a re-creation from a framed print I've had since the 60s)
Jacob has many transferable skills (as do most of my placement clients and for that matter most any person who has a solid work history)! Transferable skills are accomplishments and understandings an individual has developed in various situations that can be used in many other situations. Very simply explained, transferable skills are those versatile skills that you can apply and make use of in many situations and roles.
In a future blog, I'll write about transferable skills. In the meantime, tell me how you were creative today. What'd you do? What are your interests and hobbies? And tell me, would you like me to help you help your client with their vocational future? I'm here to help attorneys help their clients. Contact me today!
___________________
My professional rehabilitation counseling practice is focused on helping people participate in the world around them, particularly in their own world of work.