Reading Time:
5
minutes
Vocational Resources Plus LLC Celebrates the beginning of 19 years in business!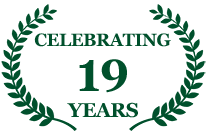 September is a special month for me. My birthday is on September 15 and I started my own business on September 15…back in 1963 and 1999 respectively!
Please read on for information on Vocational Resources Plus LLC. I offer life care planning as well!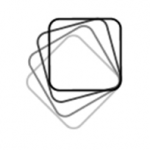 ~ Vocational Resources Plus LLC offers an array of vocational rehabilitation services with a focus on placement.
Vocational rehabilitation is a set of services designed to facilitate the return to work process (also known as placement) for individuals following a serious accident or illness that disrupted employment.
Placement is the bottom line of vocational rehabilitation, and therefore is the most in demand service. Placement can be simply defined as finding suitable employment. Continue to read on for more detail on Vocational Resources Plus LLC's placement services and procedures.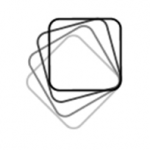 ~ Vocational Resources Plus LLC designs unique placement services to return-to-work problems that arise on workers' compensation, personal injury and disability cases.
The objective of each placement assignment is to research key details on an individual's employability. This information provides the base to plan for courses of action. Action is presented in the form of service delivery, case management, and reporting services, or whatever is needed to bring facts on board.
The goal of each service is to identify strategies that are proven to achieve positive employment related results. The objectives set forth in a service plan will effectively place the person back into his or her working world. This 'pathway to work' expedites resolution, details the scope of occupational loss, and ultimately addresses the monetary figure of claim that is in litigation.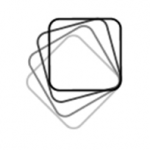 ~Vocational Resources Plus LLC offers comprehensive placement services to address labor market conditions, workforce issues, and attributes of specific occupations. The value of designing a service specifically based on the individual's personal background, work history, transferable skills, knowledge and abilities, coupled with his or her interests, aptitudes, personality factors along with various vocational and physical attributes is higher than the actual cost of providing the service.
The case is covered carefully while the individual and all representatives associated with the claim are provided with specific details of the situation to better understand the priorities of successful rehabilitation. All services are documented and a narrative report is useful to evaluate the claimant's rehabilitation potential, to determine the extent of loss of job, or pay, or of employability.
Specific details on level of cooperation to secure employment, worker qualifications compared to existing employment opportunities, and compliance regarding recommended therapeutic intervention or physical exercise are a few examples that are assessed for the individual to adjust to their situation.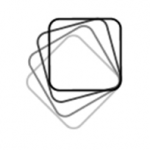 ~ Vocational Resources Plus is often called upon to help when a case is in litigation or has the potential to become overly problematic and costly. Referrals are welcomed from attorneys and employers! The strategy of assigning your difficult cases to a knowledgeable consultant saves time and reduces long-term effects of any claim. I'm here to help!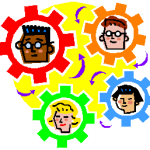 MISSION STATEMENT
~ Vocational Resources Plus LLC commits to helping with the needs of its clientele by providing consulting services that exceed the standards of practice expected in the field of vocational rehabilitation.
COMPREHENSIVE JOB PLACEMENT OFFERED THROUGH
Vocational Resources Plus LLC
Job placement is a professional procedure. The purpose is to assist the job seeker to find a job matching his or her knowledge base, skill sets, abilities, work capacities, interests and aptitudes, as well as needs for location, work scheduling, level of earnings, benefits, plus more!
Comprehensive placement on average can take 4 weeks – 6 months (based on available employment opportunities and client cooperation). Placement is broken down into 3 phases: Information Gathering, Accessing the Labor Market and Placement. Other services such as Job Seeking Skills Training, Vocational Counseling, and Outsourcing are available on an as needed, individualized basis.
Within the first few weeks of placement, the placement specialist may be able to discern if success at obtaining employment is likely or not. All case activities, research and results of efforts are reported. Expert testimony is available.
Phase I ~ Information Gathering
This phase is time intensive and involves meeting the client, orientation, paperwork, appraisal of qualifications and transferable skills, and participating in other preliminary processes. The individual's skill set is matched with existing employment opportunities. Resumes are prepared, reference building is performed, specific, information details are gathered and goals are set.
Timeframe: 1-3 weeks. The placement specialist can spend from 10-15 hours per week on preliminary processes. The placement client spends as much time as necessary to support this phase.
Phase II ~ Accessing the Labor Market
This phase involves designing a flexible marketing strategy to assist the client in establishing informational interviews and job interviews. Results are evaluated to help make decisions and to clarify career choices. It involves identifying and contacting businesses in appropriate markets and industries to assist with finding adequate profiles of persons to meet marketing needs and job opening requirements.
Timeframe: Commonly starts in the 3rd week and continues as long as feasible opportunities are identified, up to approximately the 6th week. The placement specialist averages 5-10 hours per week. The placement client spends as much time as necessary to support this phase.
Phase III – Placement
When the client has sufficient opportunities available and is cooperative with placement procedures, this phase unfolds. When the client is placed, follow-up occurs at appropriate increments. If the client is uncooperative or if excessive barriers do not allow for a successful transition into the workforce, other Vocational Resources Plus, LLC services are available or referrals can be made.
Timeframe: Starts at approximately 3 or 4 weeks into the assignment, depending on the client's situation and continues until placement occurs. A minimum of one month of post-placement services are offered. The placement specialist averages 1-5 hours a week. The placement client spends as much time as necessary to support this phase.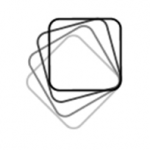 Thanks for reading….now give me a call! There's a sample employment packet the client receives, it's located to the right on my website. Take a look around at all the resources available! I have even more to share!
515-282-7753 or email VocResources@msn.com
___________________
My professional rehabilitation counseling practice is focused on helping people participate in the world around them, particularly in their own world of work.