Reading Time:
5
minutes
I was taught that vocational report writing is a very powerful form of communication and can influence the degree of success for the individual for whom it was written. I love to communicate through the written word and have written many, many, reports! Blog posts too!
So this blog is to be sure you, my Attorney Reader, know I'm here to help critique and/or rebut a report that may cross your desk.
How many people do you know who really love to write reports? I do! It's not that the report writing process is easy, it's a challenge!!
Let me ask: Have you ever read (or tried to decipher) a vocational report that doesn't make sense? Is the report ambiguous and difficult to read? Does the person it was written for understand it? Do you understand it? Is it possible the report can be defended? Or should the report be ripped apart, piece by piece to get to its' nuts and bolts? Need a critique or a rebuttal? I'm here to help!
Rebut No Matter What!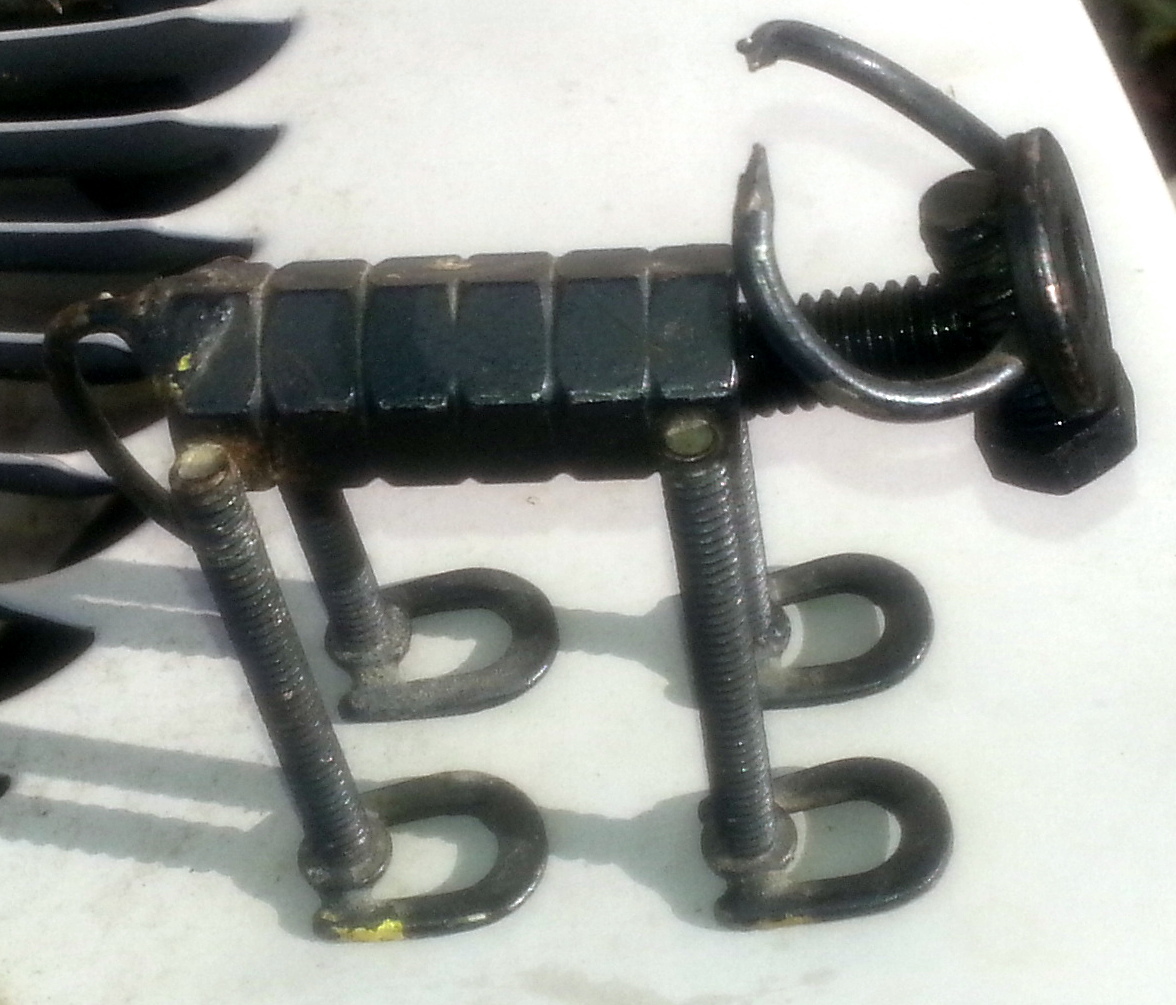 This was my husband Randy's Grandpa Cliff Yearington's Bull. Cliff knew a lot about Bulls & Bulls*** too.
Loosen, take apart and re-assemble that poorly prepared report. Will it fall apart or simple wobble on? A poorly prepared report stresses difficulties but doesn't offer much information about solutions. It talks about weaknesses rather than strengths; deficits and negatives rather than pluses and positives. It seeks to make threats rather than suggest changes. It uses multiple words, unclear statistics, and a slick method to confuse rather than clarify.
Simply, it's not helpful to write an entire vocational report about how bad off the person is, especially without mentioning plans to help make a positive impact on the individual's life.
I love to comb through reports and make all attempts to uncover what the contents say to the reader. Just because it's a report doesn't mean it doesn't have to make sense! A report still needs to flow, tell a story, describe details and make valid and reasonable conclusions.
Here's a sentence commonly found in reports from the same vocational person that I've been asked to rebut. [Keep in mind this long line comes after results of testing are provided within the report, but they are not explained at all!]
It is important to note that the purpose of all vocational testing done and reported here is to compare an individual's current performance with their past performance as documented by their education, training, experience, and the standard worker trait factors associated with that history.
Say what? What does this run-on sentence mean? The writer is using testing to compare performance? Did the evaluee's past performance have anything to do with the testing administered? Did this person take the same tests throughout their work history? And then the paragraph continues…
It is NOT correct to confuse an individual's current test performance with performance in work prior to injury, as current performance is likely affected by the sequelae of disability.
Okay, now who is confused? The test taker? The person administering the test? I'll tell you who….the reader!
The reader is easily confused by a poorly prepared report!
Don't be a confused reader! It'll get you nowhere!
My initial question regarding this vocational report scenario, maybe helping to avoid confusion from the get go, is WHY were EACH of the specific testing instruments administered at all to this specific person? What is the rationalization for administration? The vocational person who wrote the report does not come close to answering these questions. To be ethically sound, administer testing only with a direct and relative reason to do so.
I've written a professional report about my opinion on ethics and use of testing in vocational evaluations. Please contact me for a copy of the report. If you are my contact on LinkedIn, you'll find it there readily available for now.
The underlying use of testing results to try to prove a person is permanently and totally disabled raises many ethical questions. Would you want that for yourself?
A test, really, a series of tests that I was forced to take, I didn't understand, and simply put I didn't want to take…those results determine my fate? Absolutely ridiculous! Results of testing are meant to assist a person for true and valid reasons…..not to paint a picture of "post injury residual vocational potential"…
Would you like to take ~ 10 tests in a single sitting? Heck, No!
Without testing, evaluation is merely speculative
Really now? I've helped to place literally hundreds of people without administering testing! And many other placement people do too! If you understand the person's skills and match them with jobs in their own local labor market, there's a match!
Of course I use certain standardized tests and self-assessments to help people when it is appropriate for reasons directly related to their placement goals, but that isn't all I use during a vocational evaluation! To help, I gather knowledge and assess many other areas involving work, interests, skills, aptitudes and lifestyle. I do not rely on only the use of test results!
Back to report writing which is a very specialized skill and I continuously study, practice, and improve upon my own writing skills. As a professional writer, I never stop training! I think I gained natural talent from my Grandpa Jack, a journalist!
When I'm writing, I get very absorbed! My office cat will testify to that!
Again, do you need a critique or a rebuttal? I'm Your Person to Help!
If your opinion on a case doesn't mesh at all with the report on your desk, please contact me to help sort out the discrepancies. Keep in mind, I know opinions are just that, opinions. And reports are meant to answer questions, not raise more!
I also want you to keep in mind that if you believe in the truth, there's a way to show it. Contact me for expert testimony and witness services, too! Oh, and I definitely can rebut a life care plan especially if it doesn't make a lot of sense to you!
Contact me at amyebotkin@lcpresourcesplus.com or 515-778-0634 to discuss your case and how I can help! I'm here to help attorneys help their clients.
Notice: I have an updated byline see below!
You may be seeing this or a variation of it on my blog posts instead of the previous byline which read My professional rehabilitation counseling practice is focused on helping people participate in the world around them, particularly in their own world of work.
___________________
My professional consulting practice focuses on helping attorneys help their clients with civil litigation matters.