Reading Time:
4
minutes
During exercise class (edited post originally written December 14, 2020), I was chatting with a fellow work-out champ at our fitness club. She is currently attending Drake University in the pharmacy program. After inquiring about her background (from Chicago area), her training (all online at this time due to the pandemic), and her program requirements (lots to do now and rotations next spring), she asked about my background (between rounds of burpees).
I told her I graduated from Drake in the rehabilitation counselor program (in 2004). She was inquisitive and our discussion was a of a curious nature (time for planks).
To let you my attorney reader know in a more formal way (no not the ropes!); Rehabilitation counselors are the only professional counselors educated and trained specifically to serve individuals with disabilities.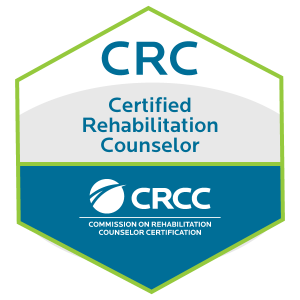 I earned the above digital badge December 1, 2021!
As a CRC, I am highly qualified, skilled, competent, knowledgeable, and committed to providing outstanding services. I am an expert in the specialty of rehabilitation counseling.
CRCs are the only professional counselors educated and trained specifically to serve individuals with disabilities.
CRC is a mark of excellence! Thank you Commission on Rehabilitation Counselor Certification : )
To teach you more, read on:
The scope of practice defined by the Commission on Rehabilitation Counselor Certification in my field of rehab counseling is:
Rehabilitation counselors:
Assist individuals with physical, mental, developmental, cognitive, and emotional disabilities to achieve their personal, career and independent living goals in the most integrated setting possible.
Engage in a counseling process which includes communication, goal setting, and beneficial growth or change through self-advocacy, psychological, vocational, social and behavioral interventions.
Utilize many different techniques and modalities, including assessment, diagnosis and treatment planning, counseling, case management, and advocacy to modify environmental and attitudinal barriers, placement-related services, and utilization of rehabilitation technology.
Specific techniques and modalities utilized within this rehabilitation counseling process may include, but are not limited to:
* assessment and appraisal;
* diagnosis and treatment planning;
* career counseling;
* individual and group counseling treatment interventions focused on facilitating adjustment to the medical and psycho-social impacts of disability;
* referral;
* case management and service coordination;
* consultation and resources of access to rehabilitation technology;
* interventions to remove environmental, employment and attitudinal barriers;
* program evaluation and research;
* consultation services among multiple parties and regulatory systems;
* job development and placement services, including assistance with employment and job accommodation;
And of course, network with others who are also in the helping professions!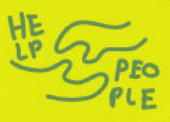 At the end of our exercise class, my work out partner said she'd be receiving on-the-job-training through her employer HyVee for Covid-19 testing protocols. She, clearly, a young and vibrant soon to be pharmacist, is intelligent, caring and empathetic. Best fortunata with your developing career!
I want you to know, my attorney reader, that I have studied many vocations and thoroughly enjoy learning about what people do to earn money ranging from entry level work to work involving a heck of a lot of education and training. I personally took my career forward by studying life care planning and forensic rehabilitation counseling. Where is the focus of your interests, talents and expertise? Let me know!
Awhile back, I worked on a wrongful death case involving a high school youth who sadly died in a car accident (involving a collision with a road plow). Apparently, at one time she stated she wanted to be a pharmacist. I was tasked to learn all I could about this vocational process, what's involved in the profession, how one becomes successful; and then provide my opinion of her vocational capacity in this profession. Not an easy case, and I was thrilled to work on it.
In the past, I also had a divorce case involving an attorney who worked on class action lawsuits. She went from being a very high wage earner to being unemployed with literally zippo income. I studied and presented what would become necessary for her to get back into the field of law. Now there ya go, caught your interest?
If you'd like to know how I helped the litigation goal on these cases or any of the other cases I've been involved on, and there's been A LOT, please contact me:
Amy Botkin, MS, CRC, CLCP at 515-778-0634 or amyebotkin@lcpresourcesplus.com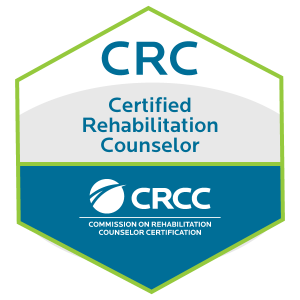 I am proud to post my CRC digital badge!
Go ahead, allow me to help you help your client on a litigated case involving work and disability or only work…or only disability. No matter what hard work is involved I'm up for the challenge!
I'm also up for a getaway! I hope you enjoy the rest of your year and it's a smooth exit. Thank you for reading my post.
Time now for the cool down. I like yoga Do you?
___________________
My professional consulting practice focuses on helping attorneys help their clients with civil litigation matters.