The estimated reading time for this post is 37 seconds
My daughter graduated with her 2014 North High School class on Saturday. She was in the top of her class and has a great GPA!  It was a very nice ceremony held at the Knapp Center. What will be next for Arin in her life? Well….today being her 18th birthday…..she is getting a tattoo.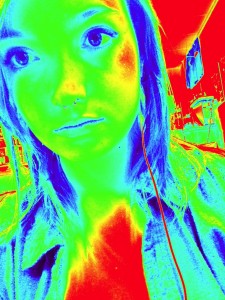 Colorful ArinJune
Take a moment to consider what you've learned from your children. Mine are truly unique and totally, well, unique. Nick, Jake and Arin!  I wish you great success with your careers!
___________________
My professional rehabilitation counseling practice is focused on helping people find a place in the workforce