Reading Time:
5
minutes
My mother Ann Dodge Prochnow, researched a book titled "Genealogy of the Dodge Family of Essex County, Massachusetts 1629-1894" authored by John Thompson Dodge Ph.D. Dr. Dodge was born in 1850 in Vermont. Dr. Dodge was a railway civil engineer. And he's directly related to my mom!
My mom read the book (Ann's brother Gerry Dodge accessed it for her online). It clearly took a lot of work, but my mom, with great speed, skill and accuracy of course!, typed several pages summarizing her research; and gave me a copy as a Christmas gift!
I read it with fascination! While reading my mom's paper, I heard myself saying hum, wow; and really?…and laughing a time or two!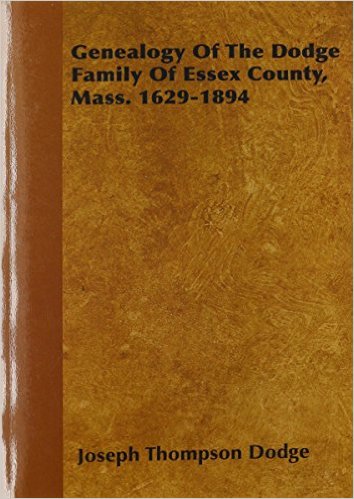 The Book Cover, authored by John Thompson Dodge Ph.D.
Here's my synopsis of my mom's synopsis:
The Dodge's are all direct descendants from Richard Dodge who was born in 1602. My mom's great-grandfather is Vilas Luther Dodge, born October 28, 1847 in Vermont.
Vilas worked as a farmer and stock raiser in Jersey County, Illinois. He was County Supervisor and School board member, and also Director of Jersey County Agriculture and Mechanical Association. He was 5'9' and 200 pounds (shaped kindly like someone I know quite well)!
Vilas married Laura Dannel on February 21, 1871. Vilas and Laura had children born in Kemper, Illinois: Mary born in 1871, infant son born and died in 1872, George Dannell (my mother's grandfather) born July 21, 1876, Ann Charlott born 1878, Fred Leroy (my mom's Uncle Fred) born 1881 and Harriet (my mom's Aunt Hattie) born 1886.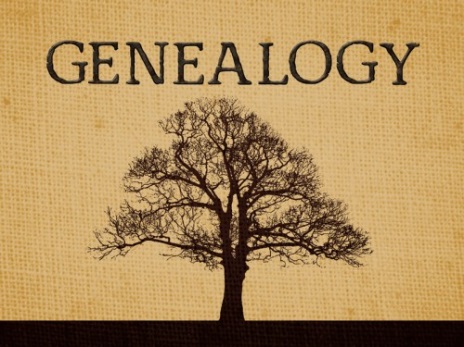 It can be exciting to learn about a family's genealogy!
George Dannell Dodge married my mom's grandma Helen Porter in Jerseyville, Illinois in 1907 and moved to Chicago. There they had William, John Vilas (my grandpa), Helen and Laura. Later they moved to Evanston, Illinois. All their children attended Northwestern University. George died in Jerseyville in 1960s and Helen in her 90s in New York.
My grandpa Jack married Jean. They had Ann (my #1 Mom), John, Gerald and Kathleen. By the way, Mom and Gerald (my Uncle Gerry who lives in San Francisco) are planning to get to the Plate side of Jean's family in the future.
Throughout these years in history, the men of the Dodge name held many jobs with professions spanning many fields (read on below please).
My grandpa John ("Jack") Vilas Dodge was an incredible man and had an amazing career that took him all over the world! He worked in writing, as a publishing executive. I am very proud to be one of his grand-daughters! Mom tells me that her dad's father had an insurance agency and his father's father did too!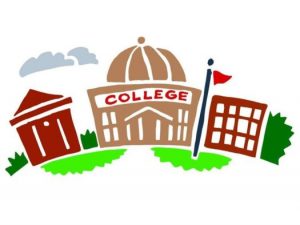 For this blog post, I focus on colleges the Dodge family graduated from; and occupations employed by the Dodge family throughout the generations.
Relatives of the Dodge family graduated from the following colleges: Harvard, Williams, Yale, Middleburg, Dartmouth, Colby, Vermont, Wisconsin, Amherst, Bowdoin, Brown, Columbia, Anion, Andover and Emory. Graduates included a few Dodge women!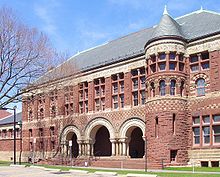 Austin Hall, Harvard Law School
Relatives of the Dodge family held occupations of:
Farmer, carpenter, teacher, physician, lawyer, tailor, tanner, minister, legislator, shoemaker, shipping business, cooper, factory owner, cabinetmaker, blacksmith, mason, currier, leather dealer, stone cutter, stock breeder, clothier, editor, military service, insurance agent, constable, cotton manufacturer, banker, merchant, bookkeeper, newspaper business, lumber business, land surveyor, steamboat captain, harness maker, musician, and civil engineer.
Pretty incredible careers during this time period, wouldn't you agree?!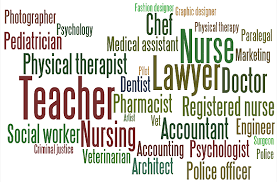 Lawyer, Teacher, Physical Therapist, Registered Nurse, Doctor, Accountant, Social Worker, Paralegal, Psychologist, Dentist, Engineer, Police Officer…..Chef! All Incredible Careers!
I had to look up one job (not found in O*NET but guess what, it is in the DOT!). A cooper* is someone in the trade of making utensils, casks, drums and barrels and other accessories, usually out of wood, but sometimes using other materials.
In other words, the cooper used many tools to do his work, he had craftsman skills with a keen eye for detail and a focus on quality control! I could consult with Living History Farms for a job analysis!
Plus, I looked up the difference between work as a currier (a specialist in the leather processing industry) and that of a tanner (a person whose occupation is to tan hides, or convert them into leather by the use of tan).
In the past for my job, I've toured a tanning facility with my eyes bugging out at the strength needed by the tanners to throw the hides! In this case to analyze the job, I could interview with a person who actually does the heavy work to get first hand information!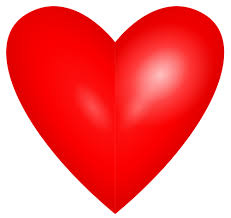 I love assessing worker skills, researching workplace environments, analyzing jobs, and interviewing workers!
As far as the numerous other occupations held by the Dodges, they range greatly. The Dodges used brain power, brawn power and the power to influence others (for example: attorney, banker, musician, steamboat captain, physician, engineer, insurance agent, legislator minister and … clothier!)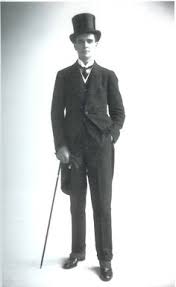 A clothier was popular, yes dapper indeed!

They used all types of machinery, hand tools, and up-to-date-for-that-time technology. The tools of any trade are tremendous! The talent from performing daily work and the credibility in a community becomes tantamount to a successful career. Boy would I have loved to interview any one of these talented individuals in their day and write their story!
I am completely fascinated by what people do for a living! Take some precious time and check into your parent's parents' work background. You well have well spent your time and you may be quite surprised! I was with the Dodge family that helped to form part of who I am! (Guess which part and win a prize!)
I believe work involves so much more than we think it does or see what happens when it's performed! Think about your work and how it can evolve and change each day with your skill set!
Are you tapping into skills related to Counseling? Science? Art? Empathy? Or are you ready for a vacation where your paid work takes a break? I'm not so sure your grandfather's father received vacation pay (and I don't as a self employed individual).
Bonus blog: Why Do You Do Your Work? You May Be In Love!
Contact me, Amy (Prochnow) Botkin for vocational guidance or evidence on any occupation or career! BTW, you wouldn't find a forensic rehabilitation counselor back in the "olden days" which always brings to my mind the mystery of the working world.
If I can help you with your litigated cases, please let me know. My specialty is consulting on cases involving work. Thank you for reading!
Vocational Resources Plus LLC 515-778-0634 amyebotkin@lcpresourcesplus.com
___________________
My professional consulting practice focuses on helping attorneys help their clients with civil litigation matters