Reading Time:
4
minutes
Have you considered a Life Care Plan as part of your litigation strategy to help your client?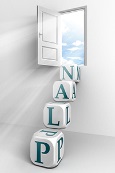 Life Care Planning helps attorneys in many ways and in all phases of litigation. The actual plan itself becomes a comprehensive document that provides for the future care and associated costs of a person facing a serious illness or injury.
In earlier phases of litigation, a life care plan helps evaluate the potential value of a case. During settlement negotiations, a life care plan helps identify monetary ranges. And of course during trial a life care planner can be critical to your litigation success!
Life Care Planning Services Help Attorneys in Many Ways!
Here's A Few:
Project future cost of care ~ When someone has sustained a life altering injury, trying to determine the correct and fair amount for a settlement is a daunting task. It's difficult to properly analyze all aspects of an injured party's condition.
A professional life care planner (one qualified as I am!!) can help you assess the current needs of a patient and project future complications with a systematic approach to analyzing the injured party's current and future conditions.
After analyzing all injury-related documents, interviewing the injured party and communicating with medical professionals, the life care planner will produce a plan that considers future costs in order to ensure a fair and reasonable quality of life. The plan will consider financial, physical, and psychological factors. In the end, you'll have a thoroughly researched document that will prove bulletproof at settlement conferences and in the courtroom.
Consider likely complications ~ When it comes to catastrophic injuries and long term illnesses, you have to expect the unexpected. Almost undoubtedly, complications will arise in association with the life-altering events somewhere down the road. With that in mind, an experienced life care planner will identify the most likely future complications, allowing all parties involved to understand and adequately provide for these unforeseen circumstances.
Expert Testimony

*

~ An experienced life care planner provides crystal-clear medical testimony for depositions and trial. Life care planners can accurately and simply describe the injured person's lifetime of needs and justify the associated costs.
Able to be customized ~ Not all cases require a full-blown life care plan. However, that doesn't mean a life care planner can't help you. The injury or illness doesn't necessarily have to be catastrophic in order to benefit from future care cost projections. Versatile life care planners offer abbreviated plans for these special situations that allow you to evaluate case value and strategize early on.
Establishes a level playing field ~ Regardless of what side of the fence you stand on, you can benefit from hiring a professional for life care planning services. A life care plan helps all parties know what to expect and thus helps settlements be reached more quickly. A life care planner can aid in strategizing to ensure the best possible outcome. It's not just a time-saver. It's a tool that gives you the key insight of one with an understanding of medical needs and the associated costs.
If you represent someone who has suffered a serious injury or illness, or a defendant accused of being responsible for an injury, consider obtaining a life care plan. Doing so will allow you to understand the future care needs of the affected party, which will result in a speedy, fair settlement.
Source for above written article (with some creative writing and clip art by me) : http://www.articlesbase.com/health-articles/benefits-of-life-care-planning-in-all-phases-of-litigation-3466273.html Oct 13, 2010 • By Nancy Fraser
___________________
*As a Vocational Expert, I am also qualified to testify on the injured person's work life and earning capacity.
Contact me, Amy E. Botkin at vocresources@gmail.com or amyebotkin@lcpresourcesplus.com or at 515-778-0634 to discuss how a life care plan can help. I'm here to help you help your client!
___________________
My professional consulting practice focuses on helping attorneys help their clients with civil litigation matters.