Reading Time:
4
minutes
As a vocational expert, I can help sort out the consequences of employment discrimination cases in many ways and from "both sides of the fence".
To me, this phrase means I will be fully instrumental to help serve your client without falling off and hurting the case because I have a full grasp of what I'm on to.
To accomplish this goal, I balance your case with your client's story and use all my instincts and brain power…kinda like a cat!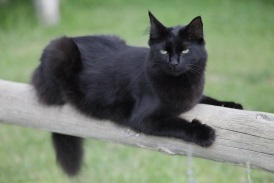 Cats' tails are instrumental in balance!
Cats' tails serve as a counterbalance when cats walk on narrow spaces, such as fences. However, one of my felines from long ago, (Max 1987 – 2002) was a Manx, henceforth no tail but he was well able to manage cat life with his strong body shape in every way!
I asked my vet, and yes, even cats with amputated tails have proven to re-learn how to balance.
Employment discrimination cases need plenty of proof and evidence. Loss of salary, loss of benefits, and lengthy unemployment can be quantified pretty easily. Other qualitative issues are more difficult to assert.
For example, if there is a claim the loss of job adversely impacts income and questions surface regarding economic realities, I can help with educating the individual on how to engage in a meaningful and productive job search, or I can assess the extent, quality, and reasonableness of a current job search.
It is important to keep employer attitudes towards hiring an individual terminated from previous employment in mind.
Further, I can help to determine the impact on earning potential and perform a beneficial vocational assessment and evaluation that provides data, and offers qualitative detail such as, for example ~
results of a labor market survey providing local job availability along with wages and benefits associated with those jobs
qualifications for a variety of jobs in a person's labor market
vocational training options following the discrimination or termination
I can also help uncover whether or not a good cause for termination of employment existed. That's why documenting real time employer and/or employee comments proves helpful to sort out the nuances of the case.
I'll take a deep look at a behavior or situation that any reasonable person agrees would or would not warrant discharge.
I can help determine the ramifications of ~
Attendance
Dishonesty
Endangerment of health and safety*
Illegal conduct
Insubordination
Personality/attitude problems
Poor interaction with subordinates
Work performance and productivity
Violation of work policies and rules
*If disability is involved in the case, under the employment provisions of the Americans with Disabilities Act (Title I of the ADA), I can assess for qualifications, physical demands and work-related attributes; and identify reasonable accommodation(s).
Keep in mind, I believe that for every disability there is some form of assistive technology to allow continued employment. Most times there is more than one way to do a job!
If necessary, I can provide expert testimony to help prove the loss of job was or was not accountable, understandable, or reasonable.
Do you have a case where I might help? Give me a call and let's talk!
I hope you'll find our conversation interesting (I can give you a couple recent case examples). And if you like cats, let me know why, really! And if you don't like 'em, I really want to know why!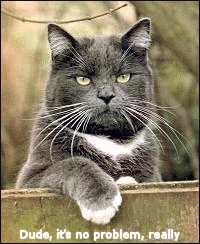 Cats have other unique advantages besides their beloved / not so loved personalities.
If falling, (which doesn't happen much based on my own personal cat ownership research) a cat's head twists to inform the brain exactly how to restore alignment in a millisecond and a perfect landing is guaranteed!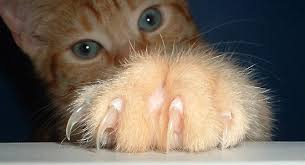 If a cat falls from a porous surface, 18 hooked claws do their work in an instant!
Do I have you more interested in cats or my work as a vocational expert!?!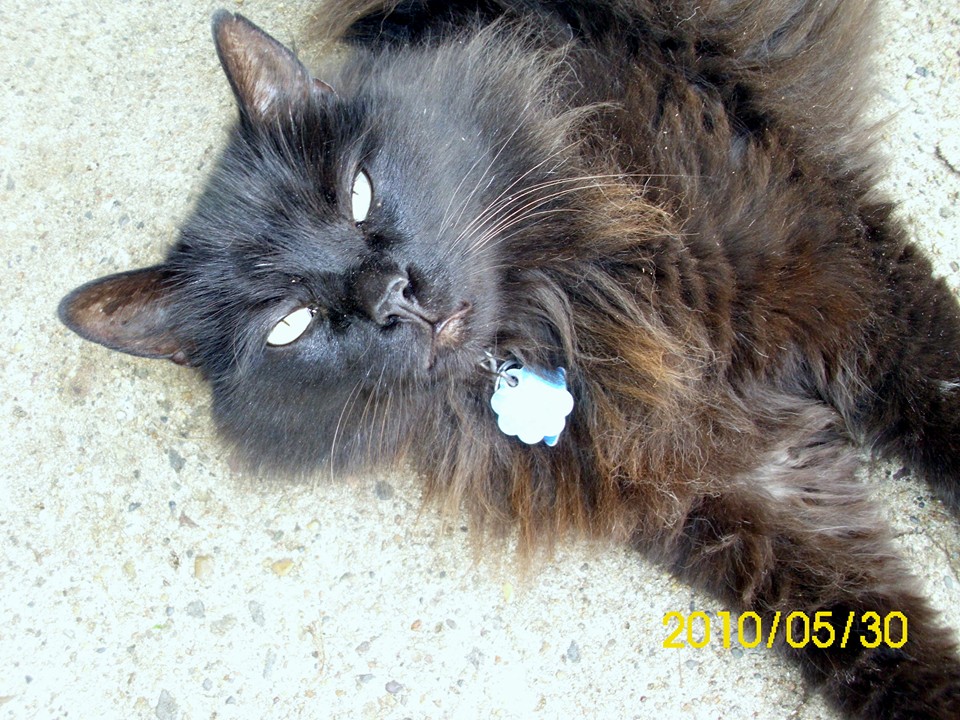 Felix (2002 – 2015)
I very much miss my Felix. As mostly a cool outdoor cafe' kitty, you were quite a lover! Felix shared his feline life with me through many a fix (both his and mine) over the years.
Keep me, Amy Botkin and Felix with his secret bag of tricks in mind to help in dubious or even in basic situations involving employment discrimination. I definitely can help your case through a litigation fix!
Thank you for reading my blog post!
Vocational Resources Plus, LLC * 515-778-0634 * amyebotkin@lcpresourcesplus.com
___________________
My professional consulting practice focuses on helping attorneys help their clients with civil litigation matters.