Reading Time:
3
minutes
As an Attorney, do you work with divorcing couples? If so, have you utilized vocational expertise to help level out the uncharted territory for your client? My company, Vocational Resources Plus LLC, offers vocational consulting services, and specifically, an earning capacity evaluation will benefit parties in a divorce in many ways.
Whether employed, unemployed or underemployed, an earning capacity evaluation offers valuable information regarding a person's working world. Read on to learn more!
Time to Get Level
If you need a clear, objective picture of a divorcing husband's or a divorcing wife's earning potential, and not just what he or she is currently earning during the divorce process, but how their vocational background could unfold with options and corresponding wage information, let me help! As a vocational expert, I know what skills are in demand in today's employment market, and what income these skills can command in various careers.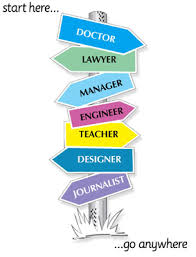 I report on the evidence and am always prepared to back it up through expert testimony!
An evaluation provides recommendations on the person's functional capacity, personality, work skills and abilities, transferable skills, work values, aptitudes, interests, motivators, work readiness and ideas for employment. Any recommendation or opinion is backed up with supportive data that highlights the individual's vocational presence.
Based on individual circumstances of employability, hireability and placeability (3 of my favorite ability descriptors!), other factors are assessed, for example, job seeking skills and job search records.
Most importantly, during a divorce your client's personal story deserves to be heard, especially when discussing talents that include job skills and the career the person gravitates towards. Results of all assessments and analyses are explained accordingly in a clearly written report.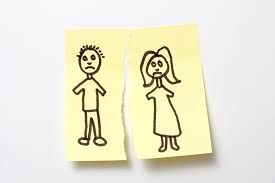 I can help tell your client's vocational story realistically and persuasively.
In one case I'm aware of, the divorcing woman declined to hire her own expert (umm: me) and found herself at a serious disadvantage. The "opposing" vocational expert sure did a number on what he declared she would earn in today's workforce even though she hadn't worked anywhere in 10 years!
There were inaccuracies and factual errors in this expert's report on a specific career (it was teacher) that made me wonder if he (the opposing expert) had actually ever talked to a teacher about their job in real life! (Ahh, try being married to a teacher like me!) The opposing expert did not make sense! You simply don't start out (with an outdated bachelor degree, no license, no certification(s), and no recent teaching experience) at $50k!! Not reality!
Even following divorce, my services can help an "ex" find appropriate work. With the results of interest and aptitude tests, along with professional guidance, the value of hiring a vocational consultant is enhanced should the cost of placement services be included in the alimony proceedings.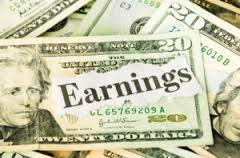 Knowing your client's earnings ability will directly impact the resolution of the economic aspects of the divorce case.
Contact me to discuss how I can help level the playing field so the divorce process moves in a fair and equitable manner. It makes sense to have a person's earning capacity known early in the proceedings. Know it before a different report may try to say otherwise! Having valid and reliable information on earnings directly impacts the resolution of the economic aspects of any divorce.
Call me ~ Amy ~ at 515-778-0634. If I don't answer, please leave a message! Or better yet, email me at amyebotkin@lcpresourcesplus.com and I'll get back to you. Thank you for reading and I look forward to helping you help your client!
___________________
My professional rehabilitation counseling practice is focused on helping people participate in the world around them, particularly in their own world of work.